Non-Toxic Bassinets: The Safest Materials and Where to Purchase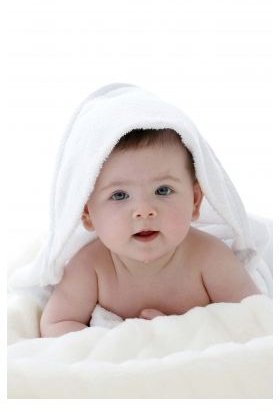 Protect Your Baby
Having a baby is stressful. Preparing for the baby can be even more stressful. As a parent, you want your newborn to sleep in the best environment possible. So it is time to start your research for non-toxic bassinets. You start looking and realize you don't know a thing about the materials. What is truly non toxic and what companies are the most reputable?
To begin, you need to ensure the right materials make up the bassinet. When conducting your research, look for natural and organic materials, anything that you would deem safe enough to touch your baby's skin. The first thing to beware of is the mattress. According to "The Natural and Non Toxic Nursery" (The Attached Parent), most mattresses are comprised of polyurethane foams and polyester. These materials can be unsafe because they may consist of toulene and formaldehyde, which are harmful to babies. Some mattresses are also flame retardant, which can cause brain and nerve damage.
Parents should also watch out for certain paints. Regular paints have VOCs. They are carcinogenic, or known to cause cancer. VOCs can cause all types of damage to the liver and kidneys. So make sure the paint on the bassinet has no VOCs.
Let's move onto learning about the safest materials for your baby's bassinet.
Safe Bassinet Buying Guide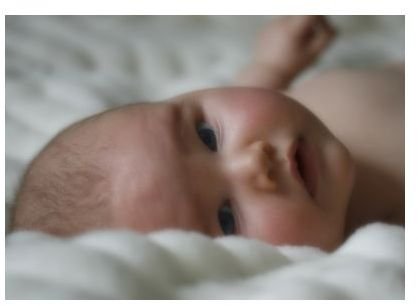 Parents should look for natural bedding. The materials used should be untreated, meaning no harmful materials were used to make the bassinet. Two materials that are great for babies to snuggle up against are natural rubber and organic cotton. These materials are untreated and are pure for your baby's skin. Another way to go is to look for bamboo sheets, which are organic and luxurious. Here are some suggestions for where to buy the safest bassinets:
Naturepedic
Naturepedic makes organic cotton bassinet covers. They are chemical free and made without the foam of polyurethane. They do not have latex rubber, which can cause an allergic reaction. The fire retardant is non toxic and free of chemicals.
Pottery Barn Kids
Pottery Barn Kids makes the Seed Organic Pod Bassinet. It costs $349 and assures parents that their baby will sleep in a pure and chemical free environment. The mattress is 100 percent antimicrobial latex from a sustainable wood source. The bassinet is made of natural maize (corn) and bamboo plywood.
Cariboo Folding Bassinet
Cariboo makes a Folding Bassinet that is made from sustainable New Zealand Radiata wood. The finish is lead free and is comprised of non toxic, PBDE free materials. As an extra bonus, the bassinets folds, so it's easy for travel and storage. It costs $294.95 from Amazon.com.
Parents can rest easy now that they have non-toxic bassinets to choose from. Select the right bassinet for your baby, so s/he can sleep peacefully and so can you.
Sources and Photo Credits
"The Non Toxic Nursery," The Attached Parent, January 20, 2008 – theattachedparent.com/34/the-natural-and-non-toxic-nursery/
Naturepedic Organic Bassinet Covers – naturepedic.com/products/othersizes/organicmats_othersizes.php
Pottery Barn Kids Seed Organic Pod Bassinet – potterybarnkids.com/products/seed-organic-pod-bassinet/?pkey=bbassinets
Cariboo Folding Bassinet – amazon.com/Cariboo-Folding-Bassinet-Mahogany/dp/B001393R5M
Photos by Clare Bloomfield / FreeDigitalPhotos.net – freedigitalphotos.net/images/view_photog.php?photogid=862