A Guide to Toys Made from Recycled Materials and Green Toys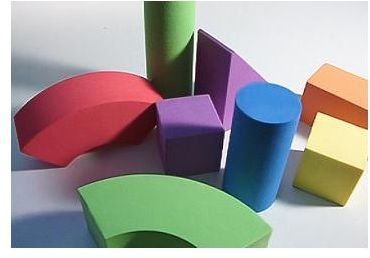 As parents, we strive to provide the best for our children. One way we do this is by choosing safe, eco-friendly and non-hazardous toys for them. Over the years, it seems like more and more toys are being recalled and contain unhealthy levels of toxic chemicals, such as lead phthalates, cadmium and BPA.
Children are more vulnerable to these dangerous toxins due to their small size, and developing bodies and brains. Many times, a toy that is marked non-toxic on the package may contain levels of chemicals that are acceptable for adults but are far too high to be safe for children.
In addition, young children often put toys in their mouths, exposing them to even more chemicals. Instead of trying to play a guessing game with the safety of the toys you are buying, opt for toys that are all natural and toys made from recycled materials to ensure that you are doing the best for your children and the environment.
Toy Manufacturers Going Green
Environmentally friendly toy manufacturers are considerate of our planet and take care to produce their toys in ways that do not use pesticides, pollute the air or water, and avoid the use of any harmful toxic and synthetic chemicals. These companies make efforts to recycle and use less packaging to produce less waste, and reduce their overall impact on the environment. They are also obligated to abide by the strict ASTM International (formerly known as the American Society for Testing and Materials) standards that are recognized around the world and used to improve product quality and enhance safety.
Natural and Recycled Toy Materials
Many of today's toys depend on loud noises or cheap motorized, plastic parts to keep your child entertained. However, the simplicity of natural toys, using inviting colors and textures, and age appropriate designs, allows your child to experiment with the toy, build motor skills, and learn to play independently. Instead of being over stimulated, your child will develop their own creativity and imagination.
Natural and recycled toys are extremely durable, can usually be repaired, and will last for many years. If you do need to discard a toy, they are completely environmentally safe and biodegradable. When shopping, look for toys that are hand-made or made in very small quantities, using high quality, eco-friendly materials such as the following:
Natural wood
Recycled wood
Rubber wood
Bamboo
Organic cotton
Clay
Wool
Vegetable dyes
Water-based paint
Lead-free paint
Sustainable materials
Renewable materials
Recycled materials
Organic plastic
Phthalate-free plastic
Recycled plastic
By purchasing toys made from recycled materials and all natural toys, we can ensure that as parents we are doing what is best for our children. You can rest assured that the toys your children are playing with are much safer for them as well at the world they are growing up in.
References
Eco-Toy Alliance - https://www.ecotoyalliance.com/
Healthy Child Healthy World: Environmental Safety of Toys - https://healthychild.org/blog/comments/environmental_safety_of_toys/
ASTM International - https://www.astm.org/index.shtml
Image Courtesy of: WikiMedia Commons – Polylerus