Go Green with Tables: Recycled Material Used for Making an Eco-Friendly Table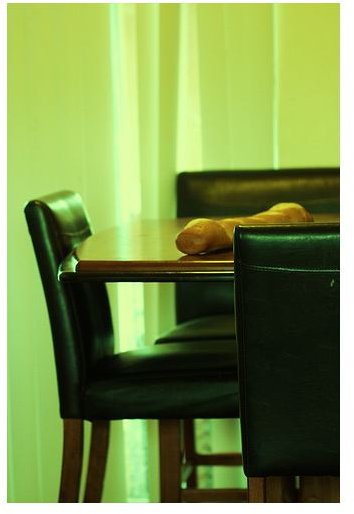 In an age where just about anything and everything can be recycled and reused, it isn't surprising that the ubiquitous tab
le too can be made of recycled materials. Going green is easier than ever and if you're an eco-friendly homeowner, you'll be proud to display a table made of scrap wood or even, wine barrels. Here is more on recycled tables, where to find them and how much they can cost.
Types of Materials Used to Make Recycled Tables
The types of materials recycled to create fashionable yet eco-friendly tables range from scrap wood to old tires to parts from a military airplane. Here is a complete list of materials that have been recycled into furniture pieces by various eco-friendly and green businesses.
Drift wood
Scrap wood
Plastic
Recycled plastic milk containers
Reclaimed wood, such as pine, teak, oak, elm and lumber
Reclaimed railway sleepers
Old barn wood
Wine barrels
Sand cast aluminum
Tires
Airplane pieces and parts
Where to Buy Eco-friendly Tables
Once you've decided which type of material would be best for your new table, its time to find the right place to buy from. Here is a list of various green furniture makers along with information on the type of recycled tables they create.
South Nest makes furniture, including tables from reclaimed Brazilian wood.
Recycled Plastic Picnic Tables makes tables and benches from recycled plastic to enjoy a meal outdoors.
Baltix manufactures tables made from wheat husks and sunflowers as well as post-consumer paper.
Railantique has a collection of tables made from South African railway sleepers. However, they have traditionally only transported to the UK until now.
MotoArt offers a funky and fashionable range of tables made from commercial and military airplane parts, such as wheels, wings and more.
BonEco has a range of furniture items, including tables made from recycled material such as tires, computers, old furniture and more.
Girari has tables made of 98% recycled aluminum and other sustainable materials
Barrel Designs have a collection of unique and fashionable tables made from wine barrels.
By the Yard Black Hills Badlands creates tables from plastic milk jugs.
Some other green manufacturers include Evergreen Furniture that makes tables from reclaimed oak, All Driftwood Furniture that has some creative tables made from driftwood, Pallet Art that creates furniture from old shipping pallets, Texas Backroads which makes tables from old barn wood and Tree Spirit Tables that creates tables from used wood.
How Much Will an Eco-Friendly Table Cost?
Since the tables are made from recycled products, their cost may be higher than tables made of regular material and wood. However, there will be differences in costs based on the material used. To give you an idea, a picnic table with benches made of recycled plastic will cost approximately $800 whereas a 42" round table for 4 made from recycled plastic milk jugs from By the Yard Black Hills Badlands will cost approximately $500 and upwards, and a lovely table made from used oak wine barrel heads and rescued antique wooden legs from Barrel Designs will cost $2900.
Tables made from recycled materials are not only eco-friendly but they are also good for you and your home. Free of chemicals, VOCs and filled with the goodness that Nature has to offer, you can feel great about picking a table that is both stylish yet green. Go ahead and have a great, green party complete with compostable plates and salad containers.
Photo Credit: D. Sharon Pruitt via https://www.flickr.com/photos/pinksherbet/3385165573/