What Solar Chargers Are on the Market for Everyday Use? How to Choose an Eco Charger for Batteries, Laptops & Small Electronic Devices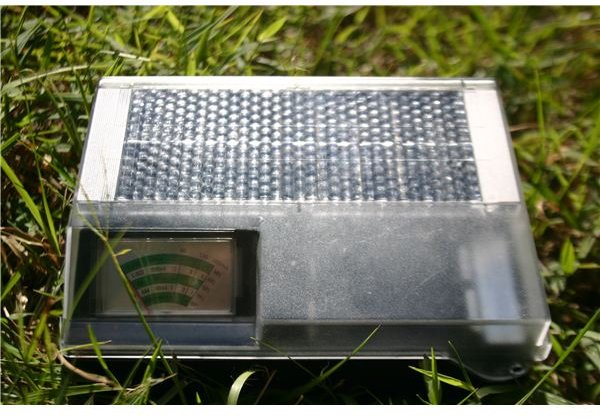 The Advantages of Going Solar
Even if you are not able to convert your home to run on solar energy, you can harness solar power to operate some of the gadgets you use every day. What solar chargers offer is not just the chance to use greener energy, but also free energy and security during disaster situations.
With a solar charger, as long as there is sun, you have power. If you live in an area that is prone to severe weather, you can lose household power for days at a time. With solar chargers, you have the security of knowing that your flashlights, cell phones and other devices will continue to work, even if the power lines go down.
And, once you stock up on rechargeable batteries in the sizes your household uses, it will be years before you have to pay for batteries again. Over time, the savings can be substantial.
Solar Battery Chargers
There are a number of solar battery chargers on the market, each with their own benefits and drawbacks. When looking for a battery charger, consider the following:
Does the battery charger accommodate the battery sizes you most commonly use? If you have items that require C or D sized batteries, a charger that only takes AAs will not serve your household well. Shop for a charger that fits your home's battery use.
Is the solar cell large enough to power the charger? A cell that is too small may not generate enough power. If possible, see if the product information tells you how long it takes, on average, to fully charge batteries using the charger you are considering buying.
When using an eco charger for your household, it's important to make sure that you have enough rechargeable batteries for all the devices your family uses often. It is also important to plan in advance for use. It can take anywhere from one or two to several hours for a rechargeable battery to reach a full charge. If you know that you are going to be using a device heavily over the weekend, for example, make sure that you put your batteries in the charger a day or so in advance so that they are all ready by the time you want to use them.
You will also need to make sure that you have a space to put the charger that gets directly sunlight for several hours a day. In general, these chargers work better outdoors in direct sunlight than they do through glass when trying to charge through a sunny window.
Solar Chargers for Small Electronics
As with solar battery chargers, there are a number of solar chargers available for use with cell phones, mp3 players and other electronic devices. Some consist of solar cells connected to a universal charger that can power a number of devices. Others, such as solar cell phone carrying cases, are made to power specific devices.
When choosing a charger for a small device, you will want to consider both portability and the watts provided by the charger. Chargers with a low wattage may take too long to charge your device to be practical. And, if you are planning on charging your device on the go, you will need to ensure that the charger you choose is small enough to be convenient to take along. More powerful chargers will cost more, but will pay off if you want to be able to charge devices more quickly.
One option is to choose a charger that fits easily in the back window of your car, so that you can charge your device while driving, or while parked in a sunny place. Another is to pick a solar charger with an internal battery. You place the charger in a sunny spot during daylight hours to charge the battery. Then, at your convenience, you plug in your device to be recharged.
Solar Chargers for Laptops
In general, most portable chargers will not provide high enough wattage to serve as the sole power source for your laptop. However, what solar chargers can do is help extend battery life and reduce your reliance on household electricity.
There are a number of laptop charger cases that have solar cells on the outside so that they can power your bag while storing it. Other chargers consist of a solar panel that you spread out in sunlight and attach to your bag. Eco chargers for laptops range in price from just over $100 to as much as $655 for high end models.
Resources
Tree Hugger: https://www.treehugger.com/files/2006/01/get_free_power.php
Alternative Energy News: https://www.alternative-energy-news.info/solar-charger-laptop-computers/
Photo Credit: Lara Stewart