A Guide to America's Best Green Festivals and Fairs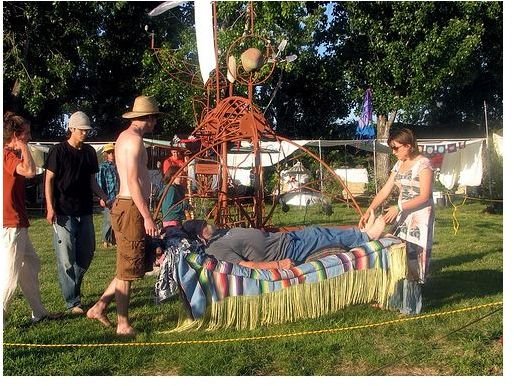 Eco Fairs and Festivals
Interested in learning more about the green movement, stepping into the community, finding out about the latest products, innovations, and
ideas, or simply getting a little eco inspiration? Then head out to one of America's best green festivals. Some are huge and garner national attention. Others are local-based, but just as valuable for those interested in green living. All of them bring people together for a common purpose — the spreading and sharing of environmentally progressive ideas. Whether focused on music and art or green businesses and recycling programs, the events are essential to the cultivation of the green movement.
The Green Festival
The Green Festival is the largest eco event in the world. In Washington DC and San Francisco in 2010, and adding Chicago, Seattle, New York, and Los Angeles to the list in 2011, this celebration of sustainability and hope for a more environmentally-friendly future continues to grow. It is the product of the joint efforts of Global Exchange, an international organization that focuses on human rights, the environment, and social and economic justice, and Green America, which is a non-profit, member-based organization that works towards the same values — sustainability and social and economic fairness.
What can you expect from attending America's largest and longest-running green fair? Green Festival hosts about one hundred different speakers at each event, including authors, environmental leaders, green business owners, artists, herbalists, and policy makers. There are inspiring films, activities for kids, music, and of course plenty of eco-friendly products from organic cotton clothing to fair trade coffee and chocolate. Tickets range from $10 for students, seniors, cyclists, and public transit riders, to $25 for a full weekend pass. This price includes 'GF bucks,' money that you can spend on products in the fair. So check out this green festival when it comes your way, make it an all day event, get inspired and have fun.
Mayor's Green Fair in Ann Arbor
Ann Arbor, Michigan hosts a green festival every summer known as the Mayor's Green Fair. Ten years strong, this green community event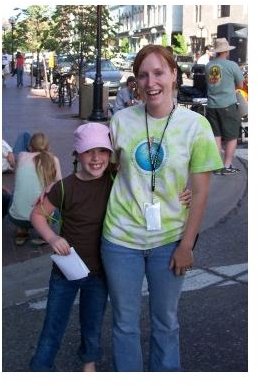 brings together green innovations, businesses, and ideas. Learn from local conservation groups, natural product companies, and even check out the latest in hybrid car technology. It is a day-time, main street event, with plenty of booths to check out and eco enthusiasts to talk to.
Read on to learn more about some of America's green festivals such as the Environmental Film Festival in DC and the Harmony Festival in Sonoma County.
Environmental Film Festival in Washington, DC
Since 1993 Washington DC has been hosting the Environmental Film Festival, showcasing documentaries, features, animations, and shorts throughout the city that focus on global environmental issues. This is a unique event that includes talks by filmmakers, environmentalists, and policy makers. It is a real meeting of the minds, introducing environmental issues through the medium of film. This green festival provides a platform for magnificent works such as Altiplano and American Outrage, that share some of the most dire environmental issues around the world that few people are aware of.
The Harmony Festival in Sonoma County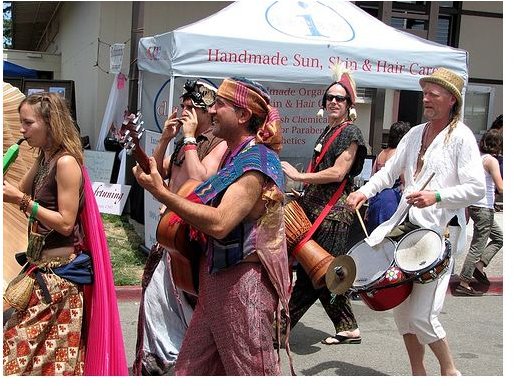 The first Health and Harmony Festival took place back in 1977, when it was more of a counter-cultural movement. Since 2005, this event, focusing on environmental issues, healthy living, music, art, and spirituality, has been known simply as the Harmony Festival. It has been promoting and spreading green living ideas such as organic eating, electric vehicles, photovoltaic technology, and natural healing for decades.
This green fair, which happens every June in Sonoma County, focuses on harmonizing progressive, alternative, and eco-friendly ideals and principles, through the medium of art, music, and celebration. What to expect? There is a Kids Village and Magical Playground with drumming classes, dancing, and a gnome show, an Eco Wellness Center with yoga classes and panel discussions on eco awareness and connecting with the environment on a deeper level, an Eco Village with hands-on learning workshops, green exhibits, and speakers, and of course lots of organic food and drink.
Green Mountain Eco Festival in Eldridge, Missouri
For those who really want to step into the world of eco living, try one of America's best green fairs, the Green Mountain Eco Festival. It is three days of music, eco workshops, and camping in the Ozarks. There are events for kids and adults, such as a wilderness skills workshop, drumming, organic gardening, yoga, glassblowing, pottery, and a kids' zone with recycled crafts, nature walks, and, of course, clowns. This is a great event for bringing the whole family into the green experience with outdoor activities, camping, and eco inspiration and education.
There are plenty of eco-awareness events around the country that you can attend. Some of America's best green festivals have been around for years, promoting sustainability and environmentally-friendly living. Try scheduling at least one fair a year for you and your family and keep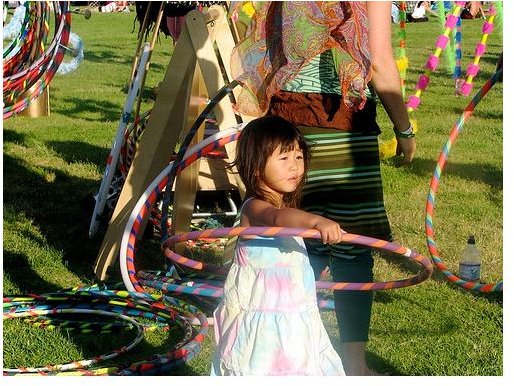 the green movement alive in your life.
Where to Search for More
The following two websites can assist you to find more green fairs and festivals in your local area. Don't forget to check the local ads too.
References
Green Festival https://www.greenfestivals.org/about-green-festivals/overview
The Harmony Festival https://www.harmonyfestival.com/
Environmental Film Festival https://www.dcenvironmentalfilmfest.org/
Ann Arbor https://www.annarbor.com/news/downtown-ann-arbor-green-fair-touts-eco-friendly-living/
Green Mountain Eco Festival https://www.greenmountainecofest.com/vision.html
photos of Harmony by Marhi Levin (CC/flickr) https://www.flickr.com/photos/margilevin/541013968/
photo by City of Ann Arbor https://www.a2gov.org/government/publicservices/systems\_planning/Environment/Pages/GreenFair2009.aspx