Where to Find Cool Recycled Furniture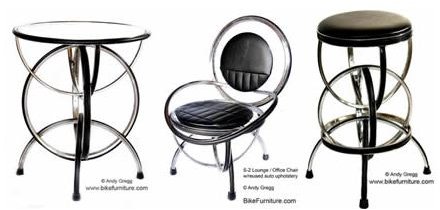 Art, Environment, and Creativity
Artistic expression and plain old everyday creativity combine with environmental awareness to create today's hottest and trendiest recycled furnishings. Whether your tastes run toward the modern, industrial look or lean more toward classic lines and symmetry, you will find a plethora of choices for cool recycled furniture. Reclaimed wood and steel from commercial buildings deemed irreparable, car and motorcycle parts, everyday household fixtures, and recycled plastic are just a few of the materials used in these unique designs.
Contemporary Recycled Furniture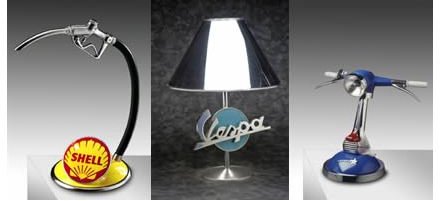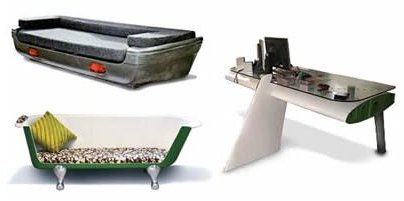 Cheeky Contemporary Trends
For cycling enthusiasts and those who love the look and feel of vinyl and metal, Bike Furniture from artist Andy Gregg is a surefire hit. These tables, chairs, and bar stools provide not only a home for old bike parts, but trendy and stylish furnishings for game rooms, dorms, offices, or bike shop.
Car lovers and motor heads in general will love these pieces from Italian artist, Maurizio Lamponi Leopardi. Lamponi's Lamps are not just great conversation pieces, they are made from reclaimed car and motorcycle parts, as well as several made from common household items.
If you're looking for a truly unique contemporary piece of furniture, whether as a conversation piece or just to have something a little different, there are pieces from Reestore to fit any room. These chairs, chaise lounges, desks, and other furnishings are made from a host of different reclaimed parts and objects. From old rear car bumpers to claw foot bathtubs to airplane wings, there's no telling what you might find in the way of trendy recycled furniture.
Classic Style Recycled Furniture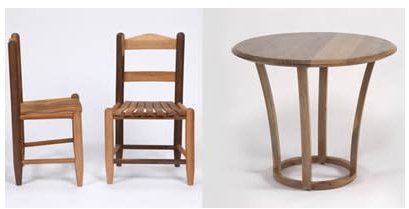 Conservative Classic Trends
For those who prefer a more conservative style in classic designs, there are plenty of options available for cool, eco-friendly furniture pieces. For example, The Old Wood Company uses wood and steel reclaimed from irreparable buildings and other structures to design and build furniture with classic lines. This company takes it to the next level by ensuring everything they do is eco-friendly, from using LED lighting to encouraging upcycling by employees.
If outdoor furniture is on your shopping list, consider one of the coolest trends in recycled furniture – Poly-wood® patio furniture. Poly-wood® is made from recycled plastic soda and water bottles, as well as other types of plastic like milk jugs. The pieces have all the polished look of real wood, but none of the splitting, cracking, or rotting to which most wooden patio furniture eventually succumbs.
Vintage Furnishings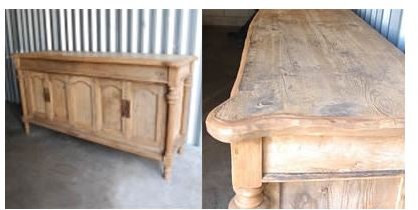 Vintage Trends
Before the push toward eco-living and greener manufacturing practices, old furniture and appliances were just that – old, used, and tired. However, in today's green living society, old and tired takes on a new persona in the form of vintage furniture. The vivid colors and love of chrome popularized in 1950's style furniture is considered cool and trendy yet again. Likewise, select pieces from the 60's and 70's have yet again found a home in today's modern household.
As such, companies such as Redefine Home have added one-of-a-kind "found" items and vintage furnishings to their stores. Old furniture and unique found objects grace several of Redefine Home's pages, as well as several other furniture companies who have seen the value in helping customers find the perfect piece of furniture, old or new.
No matter your style or the size of the space you want to furnish, finding cool recycled furniture that fits your decor and budget gets easier every day. Whether you want to find something truly unique, give a vintage piece the spotlight it deserves, or simply want to ensure your furniture choices are eco-friendly, there's sure to be something on the market to fit your needs and style.