Park Benches Made Out Of Recycled Materials Are an Idea Whose Time Has Come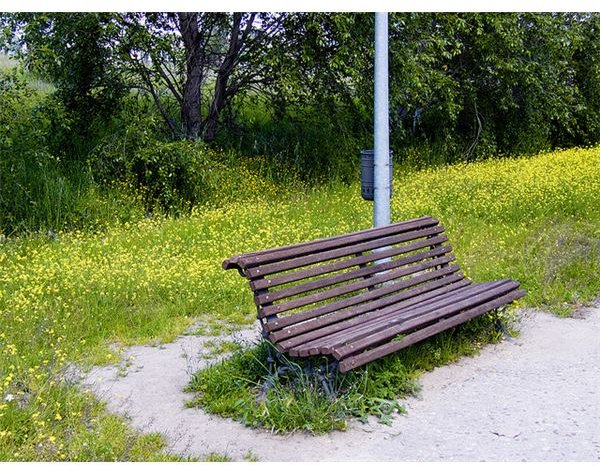 Recycling Of Materials for Further Use
Recycling of materials has gained prominence in the last couple of decades all over the world and has become almost mandatory in the United States. Park benches made out of recycled materials have become standard buys for many civic authorities and these benches can be made from recycled aluminum or steel, recycled plastic and from wooden materials scavenged from old houses and barns. Some companies have also come out with newer products like green stone which is made from recycled glass and pozzolona cement.
The internet is a good place to search for makers of park benches from recycled materials. Most sites would have photographs and costs on their sites to make decision making quite easy.
Image source: Flickr: https://www.flickr.com/photos/andresrueda/2333594828/sizes/z/in/photostream/
Plastic and Rubber Recycling
One of the materials mainly used for creating new materials as the end of a recycling process is plastic. There are however different types of plastics and for the purpose of recycling it is necessary that material of identical composition is used. Creating plastic lumber is one of the end objectives of the recycling chain and this material can be easily made into park benches and other furniture. Costs of these benches can range from $200 to $500 depending on the size and the designs.
Scrap rubber tires are mixed with milk jugs and other plastics to create materials used to make park benches among other things. These benches do not require any maintenance as they are sun and moisture resistant and very durable. The weight of these is substantial and they do not need to be anchored. Benches made of this material cost about $400 and the use of scrap rubber tires saves these materials from going into landfills where they would take forever to decompose.
Green Stone for Park Benches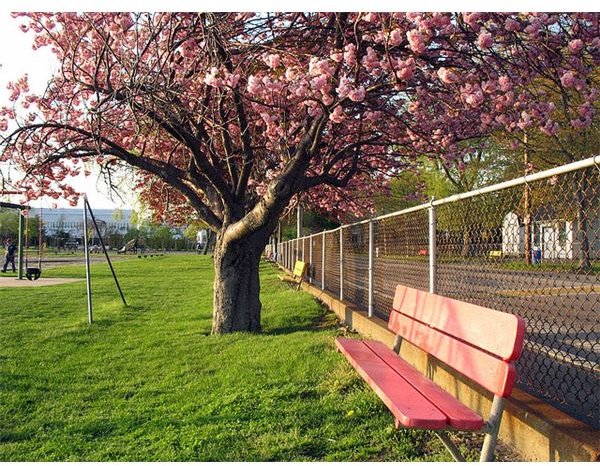 Glass is a material that can never degrade in a landfill where most broken glass seems to find its way to. So, using almost 600 pounds of glass and mixing it with pozzolona cement to form a greenish colored stone for a single bench is ideal for park benches made out of recycled material. Such benches may not conform to the standard shapes of park benches, but they serve the same purpose and the weight of each bench is enough to ensure that they will remain undisturbed once they are placed in position.
Image Source: Flickr: https://www.flickr.com/photos/dhilowitz/3531803568/sizes/z/in/photostream/
Other Recycled Materials That Can Be Used For Park Benches
One material that has gained a lot of publicity these days when environmental issues are to the fore is disposable cans. They make a great contribution to the waste in most household garbage and therefore any idea to reuse these cans can be of interest to environmentalists. These cans are crushed and made into very durable and colorful furniture that can be used in parks.
While the material cannot be strictly classified as recycled, furniture made from natural tree shapes can also be used as park benches. This is a material that has already gone through a process of seasoning and exposure and is therefore likely to last quite long in such public places.
Companies Making Park Benches from Recycled Materials
Recycled plastic - Northwest builder's Network, Belson Outdoors, Allen Ventures Inc, Abundant Earth
Recycled rubber - Champlin Tire cycling
Recycled wood - The Old Wood Co., Urban Woods
Tree Sculpture - Arbor smith Studios Tree Sculpture
Recycled Glass - Eco Green Site Solutions Inc
References
Tire Recycling - https://www.champlintirerecycling.com/index.htm
Benches, picnic tables - https://www.abundantearth.com/store/picnictablesbenches.html
Furniture made from Recycled or Sustainable material - https://www.ecobusinesslinks.com/recycled_green_furniture_manufacturers.htm