Organic and Homemade Potting Soil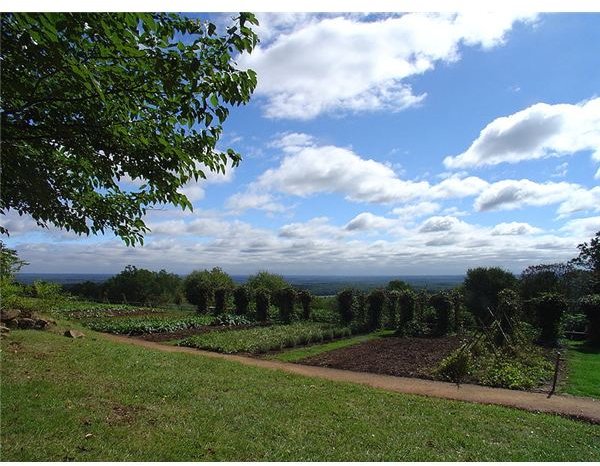 Although conventional potting soil is convenient and readily available, it is not organic. Conventional potting soils are most commonly based on a combination of peat moss, composted bark, plant materials, perlite, limestone, fertilizer and slow-release nutrients. However, commercial potting soil often contains topsoil that has been treated with chemicals to kill weed seeds and pathogens, and may be contaminated with pesticides, heavy metals, or synthetic starter fertilizers.
Organic potting soil is now available for purchase. When looking for a good organic mix, look for an Organic Materials Review Institute (OMRI) certification label that means the soil is approved for organic agricultural use. It will also have a full list of ingredients. However, an organic product can be expensive and does not always produce healthy plants. All commercial potting soils must be processed, packaged and shipped, which contributes to pollution and land degradation. Therefore when growing organically, it is best to make your own homemade potting soil.
Organic Ingredients
When making your own natural potting soil, it is important to first check the Organic Materials Review Institute list to make sure the ingredients you are using comply with USDA organic standards. Some products, such as limestone or peat moss, are treated with wetting or anti-caking agents, which are not organic. It is also important that your final product contains the proper mixture of ingredients for the type of plant you are growing, as different plants have different nutritional requirements. An eco-friendly potting soil is composed of ingredients that hold plenty of water and air, in combination with ingredients that provide increased nutrients to your plants.
Some common ingredients include:
Compost
Soil
Sand
Composted pine bark
Sphagnum peat moss and other forms of peat
Coir
Newspaper
Alfalfa
Kenaf
Sawdust
Clay
Perlite
Vermiculite
Limestone
Alternative Fertilizers
Simple Instructions for a Homemade Mix
Compost is one of the best base ingredients and will usually contain many of the nutrients that your plants need. The following simple homemade mixes contain various combinations of compost, peat moss, vermiculite and perlite.
1st Mix
1/3 common sterilized soil
1/3 peat moss
1/3 perlite
2nd Mix
1/3 mature compost or leaf mold, screened
1/3 garden topsoil
1/3 sharp sand
3rd Mix
2 parts compost
2 parts peat moss
1 part vermiculite, pre-wet
4th Mix
2 parts compost
2 parts sphagnum peat moss
1 part perlite
5th Mix
1 part compost
1 part coir
Sprinkling of perlite
After making your organic potting soil it is important to sterilize the mix to kill any weeds or harmful bacteria. For small amounts, you can put the soil on a cookie sheet and bake it in your oven for 30 minutes at 200 degrees. For large amounts of soil, spread your mixture out in a safe, sunny area in your yard. Let it sit out for 4 weeks and then turn it over and let it sit out for another 4 weeks. After your soil is sterilized, store it in a ventilated, weather-proof plastic container in a dark, dry location.
Making your own organic, homemade potting soil will help you save you money and allow you to create the best recipe for your plants, soil and climate. You will be able to grow big, healthy plants, all while doing your part to help protect environment.
References
ATTRA - National Sustainable Agriculture Information Service: Potting Mixes for Certified Organic Production - https://attra.ncat.org/attra-pub/potmix.html#making
Organic Materials Review Institute - https://www.omri.org/
Image Courtesy of: WikiMedia Commons – Moofpocket