Compostable Salad Containers: Advantages of Using Eco-Friendly Bowls for Salads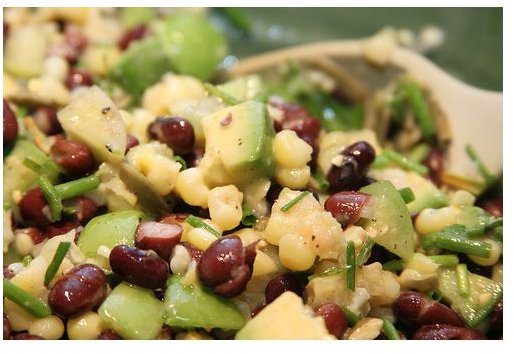 Salads are the ideal way to stay healthy. Fresh, green veggies and colorful fruits, filled with minerals and vitamins, make a complete
meal for many of us. So, isn't it only natural that one would want these green dishes to be served in eco-friendly, green containers as well? Salad bowls made of plastic are anything but green. Learn more about how you can make your salad greener still by using compostable salad containers.
What Are They Made From?
Compostable salad bowls are made of materials that biodegrade easily and can be placed in the compost bin to turn into fertilizer or compost. While most compostable food containers, such as plates, are made of materials like, sugarcane bagasse, salad bowls are generally made of PLA or polylactic acid or Polylactide. Also, known as corn plastic, this material is made from corn and is 100% compostable. PLA offers consumers the same durability and aesthetic appeal as clear plastic with the important exception of being eco-friendly.
As far as looks and ease-of-use are concerned, these bowls are just as good as the regular plastic ones. Most come with lids as well, which makes storing the salad convenient. However, some of them have temperature restrictions and it is important to check the instructions before using them to store hot and cold salads.
Advantages of Using Salad Bowls That Can Be Composted
While the most obvious advantage of using compostable containers for your salad is that it is an eco-friendly option, there are other benefits too.
Entertaining in an Eco-Friendly Fashion
Using compostable bowls for salad is a great way to entertain while going green. Usually, parties and large gatherings generate a lot of waste. Using compostable containers for salads and food will help to reduce and reuse this waste to a great extent.
Safe and Non-Toxic
Made of natural materials, compostable salad containers do not leach harmful chemicals into your warm salads and can safely be used to store fresh veggies and fruits for kids as well.
Great Gift for Green Living Families
Know a family that believes in living green? These eco-friendly containers make great gifts for all occasions and are bound to be appreciated by eco-conscious families and homes.
Where to Find Eco-friendly Containers for Your Salad
With a growing awareness about green living, more food container manufacturers are offering compostable plates and bowls for your salad. Earth to Go offers unique and eco-friendly bowls made of potato resin while Eco Products has a whole range of salad bowls with lids on offer. Vegware has PLA deli pots available that can easily be used to serve salads.
Compostable food containers for salads and more are a great way to go green. Using eco-friendly dinnerware will make entertaining and regular meals a healthier and greener option so, do invest in these for the next time you think of serving a salad.
Photo Credit:Keith McDuffee via https://www.flickr.com/photos/gudlyf/3907276631/