Recycled Corrugated Metal Roofing – Residential Installation & Prices for Green Home Remodeling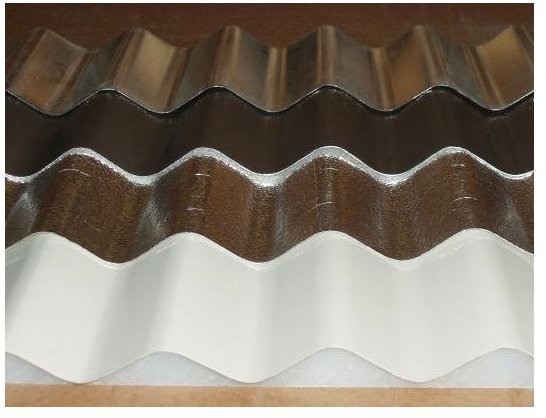 Green Home Remodeling with Metal Roofing
Whether you're planning a complete renovation or installing a new roof going green can save money and cut down costs. Although often overlooked as an option investing in metal roofing is a wise choice. The best energy efficient and environmentally friendly form to use is recycled corrugated metal roofing. It qualifies for LEED credit awarded by the green building council due to its durability and reusable materials. Many commercial, industrial, and even agricultural buildings utilize this type of roofing as an inexpensive alternative. Residential homes can also benefit. Home owners who use recycled metal instead of the popular asphalt receive double the lifespan of their roof estimated at 25 to 50 years. Adding special finishing paints like Kynar can make it last significantly longer and save up to 30% on air conditioning costs as well.
Recycled Corrugated Metal Roofing Prices
Most corrugated metal roofs are constructed from corrugated galvanized steel. This material is made from 30% recycled mild steel which has been formed into a sheet and crimped. The molded steel is then coated in molten zinc to increase strength. The coating helps to slow down the natural corrosion process that occurs when steel is exposed to water and oxygen over time. The zinc corrodes instead of the base material extending its durability. Recycled corrugated metal roofing is constructed out of 24 or 26 gauge galvanized steel shaped and fastened together. The average price for this recycled material along with labor is about $800 per square foot.
Where to Find Suppliers & Contractors
Home owners interested in switching from asphalt to metal roofing can browse through the local yellow pages for home remodeling contractors in their neighborhood or visit the website Thomasnet.com. They have an online search feature that allows users to find certified recycled corrugated metal roofing suppliers within their state. The site has an extensive list of custom manufacturers that specialize in various services. Detailed information on each company can be found in their summarized profile along with contact numbers and their website link. It's a great tool to use for finding a reputable contractor or supplier in your designated area.
More Metal Roofing Resources Online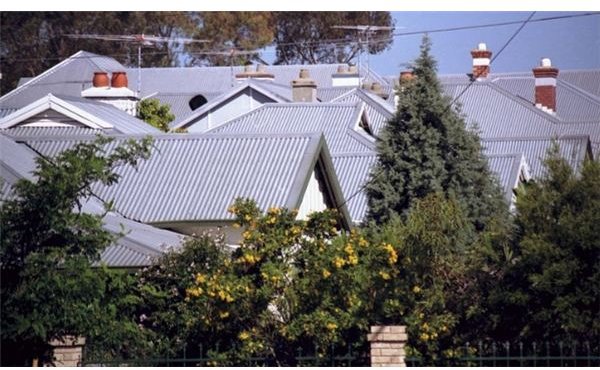 Mechanical Metals Inc., Custom-Bilt Metals, and Best Buy Metals are also quality resources online for purchasing tin or metal roofing. At Mechanical Metals Inc. they specialize in corrugated metal. All products are manufactured out of aluminum and galvanized or stainless steel. With over 22 years of service the company has built a name for themselves. Website visitors can get a free quote and catalog to review their variety of roofing products. Location and budget are major factors in the decision process when selecting a galvanized steel manufacturer and roofing contractors. It's important to get quotes and weigh in the available options. Custom-Bilt Metals offer in-depth information and installation guides for metal roofing. Best Buy Metals is a great place to buy as well. Casually browse for home remodeling ideas in terms of colors and materials. There is a wide array of colorful designs in corrugated metal roofing shingles or tiles that can be applied to add to the curb appeal of any home. When replacing a roof or remodeling consider recycled corrugated metal roofing and go green.