Going Green on Thanksgiving with All Natural Turkey, Stuffing, Sides Dishes and Decorations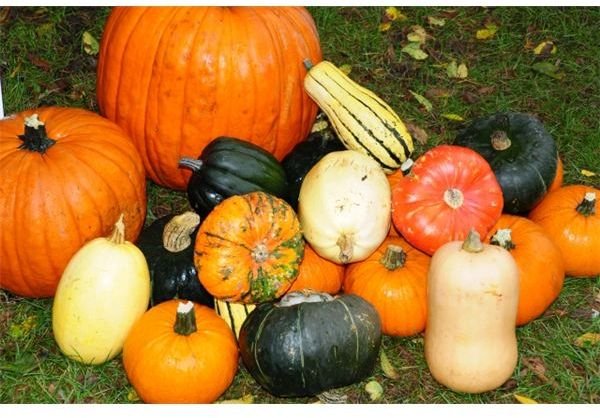 Thanksgiving Dinner
The holidays are right around the corner and you're an eco friendly host who likes to keep everything natural and fresh. How do you plan for a green Thanksgiving when food usually comes out of a can or package? Forget the old-fashioned preparation of cranberry sauce from a can and stuffing from a bag. It's time to set new, green traditions.
First of all, commit yourself to making the bulk of the meal from scratch. As a host, you should prepare and cook the turkey (yes, that does mean a 5 a.m. wake up call), make stuffing and a few side dishes. If you're having guests, ask them to each bring a side dish or dessert. You can politely ask them to keep it natural, but it's really up to them.
So let's start with the turkey. Many people go to the supermarket and get a turkey pumped full of hormones. However, there are better options. First, try to contact a local farm in your area and order a turkey. Ask if any hormones or antibiotics have been pumped in the bird. Also, ask if it's range free, which means the turkey is allowed to go outdoors and see the light of day. If the farm passes all these tests, then order a fresh turkey to be picked up, most likely the day before Thanksgiving.
If a local farm is not an option, try finding an all-natural turkey at Whole Foods or any other natural supermarket. You can look into Perdue as well, since they are leaning more and more toward all-natural. Remember to order your turkey well ahead time to ensure you have one to cook.
Now it's time for the stuffing. Instead of store-bought stuffing, you can make a vegetarian stuffing that is gluten-free and incorporates fresh vegetables. One idea is to make stuffing with a base of rice or almonds. Fresh vegetables may be hard to come by in November, so look to seasonal veggies such as butternut squash, peas and green onions–all of which can be grown in your autumn organic garden. Otherwise, use frozen vegetables, which are frozen without any genetic tampering.
Other things to put on your Thanksgiving shopping list are:
Fresh bread from the bakery for both bread on the table and bread crumbs
Ingredients to make all-natural gravy
Organic potatoes to make mashed potatoes by hand
Organic sweet potatoes to make mashed sweet potatoes if desired
Organic cranberries and ingredients for organic cranberry sauce
If you have time, throw in one dessert: a traditional, American pumpkin pie. If you're too overwhelmed to bake, go to an organic bakery and order fresh pies. And don't forget to pick up organic coffee and tea to accompany dessert.
Dressing a Table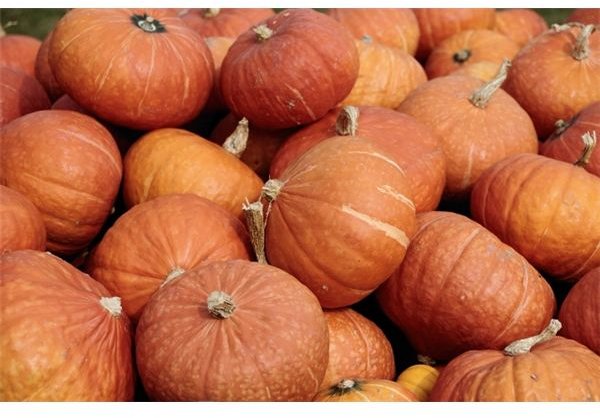 To liven up your Thanksgiving dinner, add a few decorative touches on the table. Purchase a cloth tablecloth of a Thanksgiving color, which you can wash and resuse for years to come. It can have a fall pattern or just be solid. In addition, always put a centerpiece of something that represents the fall season. Some good ideas are a cornucopia filled with goodies, baby pumpkins or fall veggies from your garden. Thanksgiving decorations should be cost-effective and reusable, the latter making it a true "green" holiday.
Reuse old, silver candlesticks and candles. Simply polish candlesticks and put them on either side of the centerpiece. Use cloth napkins, silverware and glasses–all of which can be washed, thus reducing waste in landfills. Kids can get involved too. They can print out or make their own decorations. Guests will love the personal touch of kids' decorations set up around the table.
Remember that going green on Thanksgiving doesn't have to be complicated. Stick to the dinner basics and utilize kids to help decorate. You can make this holiday an eco friendly Thanksgiving after all.
Photo credits
Photo 1 (gourds): Bill Longshaw / FreeDigitalPhotos.net – freedigitalphotos.net/images/view_photog.php?photogid=341
Photo 2 (pumpkins): Arvind Balaraman / FreeDigitalPhotos.net – freedigitalphotos.net/images/view_photog.php?photogid=1058