All About Earth Friendly Automotive Repair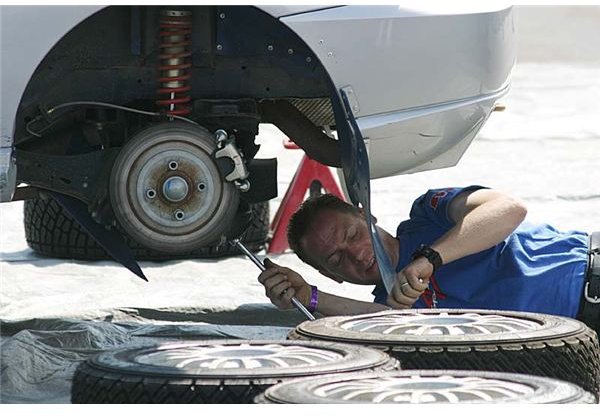 Why Choose Green Auto Care?
Choosing earth friendly automotive repair not only helps the environment, it helps you. Shops which improperly dispose of toxins from your vehicle are directly harming the environment near you, from soil to water to air. This goes far beyond the laws they are breaking with such practices.
As a first step, find a shop which practices safe removal and storage of harmful chemicals. Many shops are adopting new practices for chemical use, as well as being much more conscientious of the environment. It's up to you to find the best ones in your area.
Learn More
Many shops are choosing to go green in small ways here and there, such as using natural cleaners to get rid of messes and spills in the shop. Other actions like recycling oil and ensuring their storage containers do not leak toxins are also being practiced. When looking for a green auto shop, you want to ask questions about how they handle your car's "waste", clean spills, and further protect the surrounding environment. This conversation can shed a lot of light onto the way your chosen shop operates and help you decide whether you want to go through them or not. You may also be able to educate those who do not have any green practices in place by suggesting some changes here and there. Suggest politely, of course!
Taking It a Step Further
Other shops are taking their green practices a step further by offering products for your vehicle such as biodegradable anti freeze and natural motor oil. These alternatives are beneficial for your vehicle and cause no harm to the environment. Lifetime filters can also be placed in your vehicle. This prevents the landfills from loading up with used, toxin-saturated filters. New technology is allowing most of your car's parts to last much longer, and fluids are becoming more natural and biodegradable. This means not only is the auto shop green, but it helps your car be more "earth friendly" each and every day!
Overcoming Difficulty
As earth friendly automotive repair shops are in their infancy, it may be difficult to find one that goes to such measures as biodegradable antifreeze, but you can find shops almost anywhere that have higher environmental policies than your regular shops. Again, you can always ask the shop owners and workers about their waste and cleanup practices as a start, or check with online and local green business organizations.
Finding an earth friendly shop may be as easy as taking a stroll down the street for those who live in densely populated metro areas, but those in more rural areas may have a harder time. This means finding the right shop for you can take a little bit of work. These extra steps are very important for your car and the planet!
References
Looking for more info? These sites were used as references for this article:
https://www.greenautoshop.com/
https://www.greenyour.com/transportation/car/car-driving/tips/choose-an-eco-friendly-auto-body-or-repair-shop
https://www.greenmarketing.tv/2010/08/23/how-to-start-an-eco-friendly-auto-repair-shop/