Green Design of Modular Homes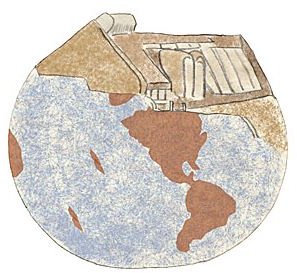 The components of a modular home are manufactured in a factory, and the separate components are then shipped to the site on which the home is to be built. There it is assembled on the prepared foundation. Two advantages of modular homes are the speed at which the project may be completed and the potential for lower costs per square foot in comparison to traditional construction.
Modular homes make up only two to three percent of the new homes built per annum, says author Francesca Lyn in her New York Times article, "The Rise of 'Green' Modular Homes". That figure, though, may increase as modular homes attract the attention of those wishing to build "green". Several manufacturers are now offering green design modular houses.
The manufacturing process of a modular home makes more efficient use of natural resources, resulting in less damage to the environment. Eco-friendly materials are used in the construction of the homes, and many modular homes are solar ready, if the technology is not already incorporated.
Modular Manufacturing
The Glidehouse, for example, produced by MKDesigns, a subsidiary of Blu Homes, Inc. is a high-end modular home with costs starting at $360,000. A modern style, the modular home design maximizes space with innovative storage systems and movable walls, capitalizes on cross ventilation and natural lighting, and utilizes water saving plumbing features, a mechanized ventilation system and radiant floor heating in colder climates. The Glidehouse model, previously available only on the west coast, is now available nationwide. More information is available at the MKDesigns website at www. mkd-arc.com.
Blu Homes, the parent company to MKDesigns, offers other, less expensive, but no less green, modular homes. Starting at $125,000, the Element model works well for empty nesters or as a vacation cottage. At around 1000 square feet, the model, like its more expansive colleague, takes advantage of natural light and cross ventilation, along with features such as solar ready roofing and rainwater collection systems.
Going Modular
For the consumer, owning a modular home starts with the purchase of a piece of land. From there, the consumer needs to research local modular manufacturers. One of the tenets of "green building" is that materials are obtained locally. Having a module home manufactured and shipped from the west coast to a location on the east coast negates the green factor.
Modular Today, an independent review company of modular home manufactures and distributors, provides a comprehensive listing of modular home providers nationwide on the Modular Today website.
Though the market at this time is still small, modular home builders are at the forefront of green technologies in housing. Because the homes are assembled, state of the art technologies are seamlessly integrated during the manufacturing process. What isn't added at that time is planned for, such as the Glidehouse's option for solar panels. Modular homes represent the technology of "anticipated" technologies, in energy efficiency, space modulation and environmental recovery systems.
References and Credits
New York Times: The Rise of Green Modular Homes
Illustration: copyright Shelly McRae