Eco Friendly Surf Products for Green and Healthy Surfing: Keep Oceans Clean with Green Surf Gear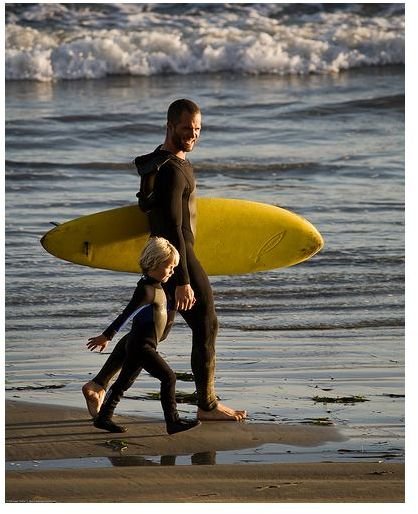 Surfing can be a fun, full body exercise with an eco-friendly twist as well. Not only is surfing the perfect way to spend time outdoors, it
provides you with a complete workout right in the middle of nature's greatest bounty – the ocean. Probably, that is the reason why surfers are more aware of the impact of pollution on the ocean than others. They are the ones who see plastic waste, non-biodegradable bottles and materials floating around in the ocean's waters. However, until recently their weren't many eco-friendly surf products available in the market. With growing awareness and more number of surfers looking at eco-friendly options, companies have been forced to re-think and revise their product lines.
No wonder then that green and eco-friendly surf gear are gaining popularity as surfers become more particular about their gear and manufacturers produce greener alternatives for surfboards, wetsuits and other surfing gear.
Here are the different types of eco-friendly surf products available to surfing enthusiasts.
Green Surfboards for Cleaner Oceans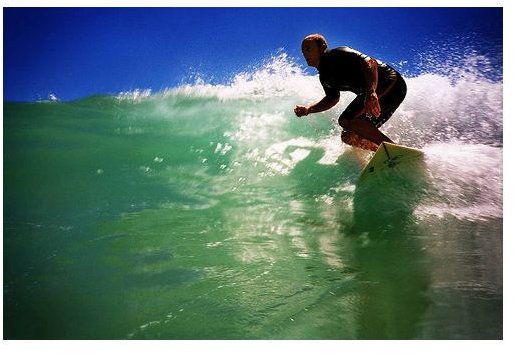 In the beginning, surfboards were made of wood. While these weren't sustainable, they were at least better than the modern-day surfboards made of fiberglass and Styrofoam. These newer surfboards were definitely lighter and cheaper but were dangerous for the ocean since production of Styrofoam creates toxic chemical waste. However, things are changing and greener alternatives are becoming easily available. Today, surfers can choose surfboards made from reclaimed and sustainable wood and cork, soy and sugar-based foam as well as bamboo. Popular wood brands include US-based and manufactured Grain Surfboards that constructs surfboards from locally-harvested, sustainable wood like, cedar. The Eden Project also makes surfboards from sustainable wood. Gary Young's Bamboo Surfboards are a favorite since they are light and durable while Country Feeling produces surfboards made from soy and sugar-based foams with deck inlays made of hemp, organic cotton, bamboo and silk.
Eco-friendly Wetsuits are the Way to Go
Wetsuits made of petroleum-based ingredients can be toxic for the environment. Instead, surfers can choose greener alternatives from companies like Body Glove and Patagonia. The Body Glove Eco Wetsuit is made from 100% non-petroleum, bio stretch rubber, organic water-based inks and has a recycled zipper while Patagonia makes wetsuits from neoprene and lines them with chlorine-free merino wool blended with recycled polyester for added warmth.
Choose Environment-Friendly Surf Accessories
Surfing uses accessories such as leashes, gloves and wax . Wave Tribe makes eco-friendly leashes out of recycled plastic that allows surfers to keep the board close to their bodies. The company also makes a range of eco-friendly products such as board bags, traction cork pads, board socks and shorts as well as backpacks and a lot more all from green alternatives like hemp, organic cotton, recycled plastic and more. You can also find green Hydrasilk and Geoprene Shabo 2mm gloves from Matuse. Geoprene, according to the manufacturers, is derived from 99.7% pure, eco-friendly limestone and is warmer and lighter than neoprene.
Besides going green with eco-friendly surf gear, surfers can also join hands and participate in initiatives that support cleaner, healthier oceans. Surfrider Foundation is one such organization that works for beach preservation, clean water, beach access and protecting special places.
Green and eco-friendly surf products, gear and initiatives can surely make surfing fun, healthy and safe for the environment. By investing in eco-friendly surf gear, surfing enthusiasts can not only enjoy themselves but also contribute towards protecting the oceans from toxic chemicals and waste.
Photo Credit: Mike Baird https://www.flickr.com/photos/mikebaird/3072645479/
Photo Credit 2: Daniel Flower https://www.flickr.com/photos/mikebaird/3072645479/