How Does Environmentally Friendly Cleaning Work?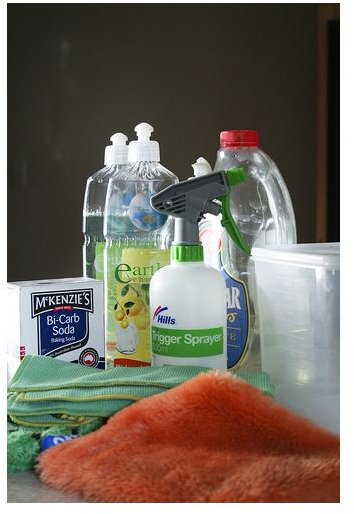 Eco-Friendly Cleaning Is Gentler on the Environment
How does environmentally friendly cleaning work? In a nutshell, green cleaning methods and materials are gentler on the environment.
Environmentally friendly cleaning uses ingredients that are:
Biodegradable. These cleaners break down readily after use.
Renewable. Plant oils and citrus extracts, for example.
Low- or Non-toxic. These cleaners won't damage animals that encounter them, or carry only a low danger of harm.
Non-corrosive and non-irritating.
Low or no volatile organic compounds (VOCs). These are compounds that help create smog in the atmosphere.
Keep in mind that there's more to being environmentally friendly than just using earth-friendly cleaning compounds. Choosing cleaners that come in recycled packaging or packaging that is recyclable is also environmentally friendly. Also consider that more efficient packaging that uses less materials reduces environmental impact as well. As for the cleaners themselves, bottles that can be refilled, and cleaners that are available in concentrated form are all good to be on the lookout for.
Earth-Friendly Cleaning Ingredients and How They Work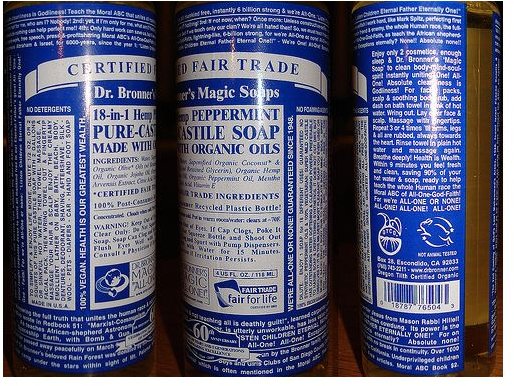 Microfiber cloths are reusable, soft, non-scratch, lint-free, reduce bacteria by 96% on surfaces, and can be thrown in the washer. Use instead of paper towels or disposable cloths.
Try cleaners made from these environmentally-friendly ingredients:
Baking soda is a mild abrasive, absorbs odors. Found in the baking aisle of the grocery store.
Borax is an alkaline cleaner and laundry booster. Found in the laundry section of the grocery store.
Castile soap is a vegetable-oil based soap used as the basis for many homemade environmentally friendly cleaners.
Essential oils – less a cleaner than a deodorizer, essential oils may be used to make a solution smell nice or used in deodorizing cleaners. Tea tree, peppermint, sweet orange, lavender, and eucalyptus are popular essential oils, and they're often found at health food stores. They also contain natural anti-bacterial properties.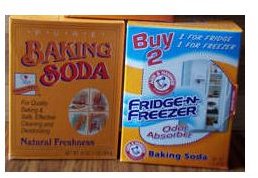 Hydrogen peroxide is a disinfectant, available at pharmacies or in the first aid aisle of the grocery store.
Liquid detergents, like dishwashing liquids, also add high-powered cleaning ability to green cleansers. Look for vegetable-oil based detergents and avoid petroleum-based ones.
Vinegar is a time-honored multi-purpose cleaner. Use vinegar on grease and soap scum, as well as windows. Vinegar is also a natural deodorizer. Don't be put off by the scent — the trademark vinegar smell goes away as it evaporates. Use white vinegar for cleaning.
Washing soda is a high-powered grease cutting compound. It's often used in small quantities in homemade all-purpose cleaners, to boost laundry, and to tackle greasy messes. Note that if you use washing soda to clean surfaces, the surfaces need to wiped clean of the washing soda afterwards, or it will leave a residue.
These are just a few answers to the question, "How does environmentally friendly cleaning work?" We've talked about how green cleaning helps the environment and explained how several of the main environmentally friendly cleaning ingredients work, but there are also several commercially-produced green cleaners approved by the U.S. EPA. Try some eco-friendly cleaning at your own home or business and lighten the load on the planet.
References
Labeled Products and Our Partners | Design for the Environment (DfE) | US EPA: https://www.epa.gov/dfe/pubs/projects/formulat/formpart.htm
Greening Your Purchase of Cleaning Products | Environmentally Preferable Purchasing | US EPA: https://www.epa.gov/epp/pubs/cleaning.htm
Suffolk University - Green Cleaning Program: https://www.suffolk.edu/offices/29811.html
Images:
https://www.flickr.com/photos/go_greener_oz/4356090774/