Tips for Recycling Christmas Lights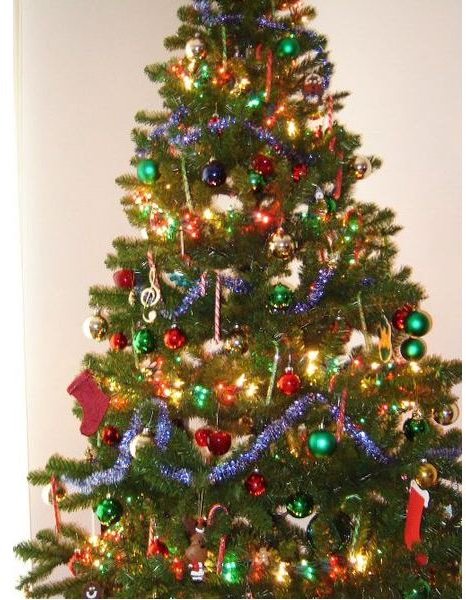 Whether you open up your box of Christmas lights from last year only to find broken ones, or you are switching over to energy-efficient LED Christmas lights, you need to dispose of your old lights. The technology used for recycling all of the parts that make up strings of Christmas lights has advanced over the years and there are several different companies that will take your old lights so that new products can be made from them.
How Christmas Lights Are Recycled
When your old or broken Christmas lights are received in a recycling center, they are removed from the boxes and sent through a sorting process. During sorting, loose bulbs and other unrecyclable materials are discarded. The sorted light strings are then sent through a commercial shredder. The shredder chops the lights, wires and plastic into very small pieces. Once the pieces are small enough, they are then separated by the various elements that make up the lights, such as copper, glass and plastic. These materials are then ready to be shipped out for further processing and turned into new items made from post-consumer content.
Where to Go
When packing up your Christmas lights to be mailed to a recycling center, you may want to coordinate your shipment with friends, family and neighbors. When choosing your mailing box, it is important to use a cardboard box that is recyclable, because these companies recycle the boxes as well. Choose the smallest box possible and do not use any packing material or wrap the lights with plastic ties. For the companies that offer a rebate or incentive program, you will also need to include a small card with your name, address and email address on it. Keep in mind that many of these programs are available all year-long and not just during the holiday season.
Holiday LED's
Attn: Recycling Program
118 Rosehill Dr.
Suite 1
Jackson, MI 49202
866-492-4330
Holiday LED's will email you a coupon for a 25% discount off a from a purchase their website. Their recycling program is one of the largest, yielding more than 10,000 pounds of old lights for recycling each year.
Christmas Light Source
Recycling Program
4313 Elmwood Drive
Benbrook, TX 76116
866-926-4877
Christmas Light Source will email you a coupon for a 10% discount off a single order of Christmas lights from their website (one rebate coupon per household). Proceeds are used to purchase Usborne books that will be donated to the DFW Marine Toys for Tots Foundation. They have also extended their Recycle Christmas Lights for the Kids Campaign.
Five Star Holiday Decor
Attn: Light Recycling
938 South 2000 West #220
Springville, UT 84663
866-965-STAR
Five Star Holiday Decor will email you a coupon towards 10% off any future purchase of services. A portion of the proceeds are donated to your local Toys for Tots program.
LED Warehouse
Attn: Christmas Light Recycling
109 E. Prairie St.
Vicksburg, MI 49097
866-465-7334
The LED Warehouse will email you a coupon for a 15% discount off a purchase from their website.
LED Christmas lights are now replacing incandescent lights as the eco-friendly way to decorate your tree. They are up to 90% more energy-efficient, have a much longer lifespan and do not become hot to the touch after extended use. As you are recycling Christmas lights that no longer work, you may want to consider replacing them with LED Christmas lights as your gift to a cleaner, greener, Earth.