How Can I Recycle Old Men's Ties? Tips for Upcycling, Recycling, and Repurposing Men's Neckties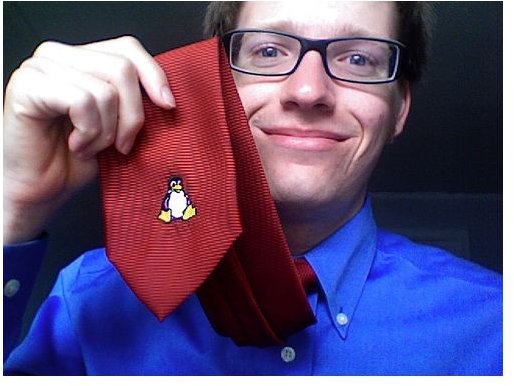 Things to do with Old Neckties
In addition to the clothes you wear regularly there are few odd items like the scarves or ties that are either out of fashion, stained or just too old to be used again. When it comes to recycling, these are not the items that come to your mind although it is just as simple to give these old throwaways a new life as a craft project or by donating them. Here is more information on how some companies are recycling ties in a number of innovative ways and how you can reuse and recycle men's ties.
Companies That Recycle Neckties
There are quite a few companies that have come up with useful and handy items that have been made out of recycled men's ties. One of the most prominent names in the business is of Narwhal Co. that uses classy, vintage neckties to create elegantly designed accessories like a business card holder, folding wallet, passport cover, etc. The unique thing about these products is not just the fact they have been made from recycled men's ties but also that the items are one-of-a-kind with no two pieces alike.
Another company involved in giving new life to old ties is Mountain Avenue. They have created limited edition upcycled leashes for dogs from the fabric of old ties. This online store is known for its sustainable products and the purchase becomes all the more special as they donate 25 % of their profit to non-profit partners.
Companies that are seriously involved in recycling men's ties into other items of value can be easily approached to find out if they can put your old ties to good use too.
Donations
Local school art departments are always in need for cloth scraps. You can donate the ties to be used in some ways by the students and also to help them learn about fashion and prints of the past.
Playschools and nurseries often keep kids busy by role playing sessions and dressing them up. The ties can be donated to add variety to the game.
A number of organisations like Dress for Success take donations of professional clothing like corporate suits, clothes and ties to provide interview-appropriate clothing for low income men and women. They have drop off locations at various places and can be approached easily through their website.
The Salvation Army has more than 2300 drop off locations which can be used to donate family clothes and apparel. You can also schedule a free donation pick up.
Reuse and Recycle at Home
There are plenty of craft projects that can be done by using neck ties as raw materials. Here are some ideas.
Cut them up to make a patch work quilt.
Sew many ties together to make a skirt or even a curtain.
They can become unusual handles for cloth bags made at home or can be turned completely into handbags.
Use them as a belt with dresses.
Weave together and staple to make the top cover of a chair.
Use natural dyes to color a stained tie and re use as new.
So the next time you are stuck with the question, "How can I recycle old men's ties?" you know there are multitude of solutions. Whether the tie is vintage or just a gift that you are never going to wear, make sure the humble tie becomes your symbol of green living by reusing, recycling or repurposing it.
Reference
https://www.celebrategreen.net/blog/all-year-long/recycled-mens-tie-dog-collar
https://www.use.salvationarmy.org/use/www_use.nsf/vw-text-dynamic-arrays/B126E05AEAE85714802572E300062069?openDocument
https://www.nyc.gov/html/nycwasteless/html/resources/prod_serv_office_home_clothing.shtml
Image credit
Andrew Hitchcock via cc/Flickr