Looking for Farm Tractors Recycled Parts?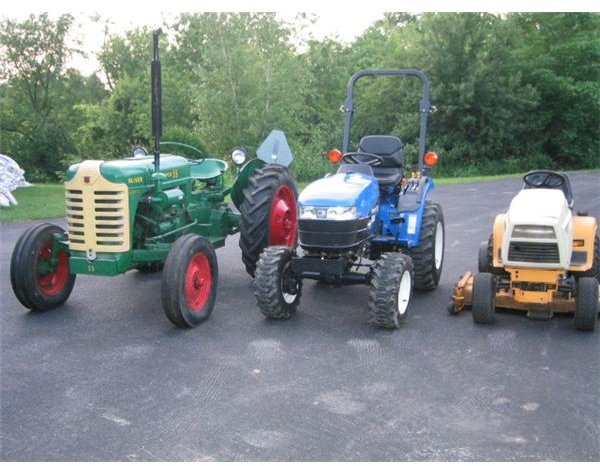 More Affordable Alternatives
Extra effort may be required by those who search for farm tractor's recycled parts to replace worn out components in their machines. While the easiest thing to do when looking for spare parts, whether for a tractor or a passenger vehicle, is to go to the dealership of its manufacturer, it may not be the most economical. These dealerships carry components for the motor vehicles that they sell, and even those models that have been phased out have spare parts available for a certain number of years. However, the spare part prices at dealerships cost more than recycled ones.
For economy's sake, many farmers prefer buying recycled parts for their tractors. It is also unlikely for them to choose to have replacements for parts specially produced at machine shops, as this option usually costs more than sourcing the wanted items from dealerships. At best, custom-built parts from the machine shops will be a last resort if the needed components cannot be sourced elsewhere.
The Online Options
The major issue in seeking recycled parts for farm tractors is there are just too many probable sources. Looking for used components that are serviceable entails a thorough inspection of the item before finalizing a deal, while searching for reusable tractor parts involves accessing the many Internet auction sites like eBay and craigslist. Specifics on the auction items available are provided, but it is prudent to inspect the tractor part that is being considered whenever possible.
There are many online resources specializing in sales of used tractor components. Searching for spare parts on these websites is relatively easier than participating at online auctions. Most of these portals are well-designed and user-friendly. They have their own search engines to easily pinpoint specific parts that are available for particular models.
Other Resources
Farmers who are old-timers in their business are pleased by online stores specifically catering to antique farm tractors. These web portals appeal to these farmers, many of whom are sentimental about their machines which helped them grow their fortunes. These online resources not only provide access to old farm tractors and their spare parts but also contain bits and pieces of history about these now-rare machines.
Online forums and blogs on farming can be great resources for finding farm tractor's recycled parts because subjects like how to source farm equipment and components are regularly discussed. Access to these online discussions is easy and there is typically no membership fee for participation. Generally, one simply registers with an e-mail address. This venue for finding reusable tractor components is definitely better than scrounging around a junkshop for a possible parts match.
References