Where to Find Reusable Eco Hemp Napkins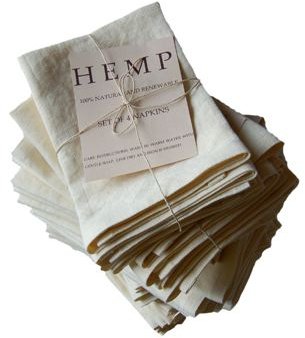 Reusable, durable, made from a sustainable material — what's not to love about eco hemp napkins? Whether you are looking for an environmentally-friendly alternative to paper napkins, or even a greener substitute for cotton napkins, natural hemp is the way to go. Learn the details on this efficient, eco option and where you can find some hemp napkins for yourself.
The Benefits of Hemp Fibers
Hemp is an incredibly eco-friendly fiber. Simply switching from synthetic fibers and conventional cotton — which requires the heavy use of water, chemical pesticides, and chemical fertilizers to grow, not to mention the chemicals used in processing — to organic hemp would greatly reduce one's carbon footprint. In fact, the textile industry in general is responsible for a massive portion of the world's carbon footprint. Choosing natural fibers such as hemp, bamboo, and flax is making a choice to encourage and support sustainable agriculture and eco-friendly manufacturing.
Growing hemp is beneficial for the earth, rather than detrimental. When hemp is grown and harvested the roots are left behind in the soil.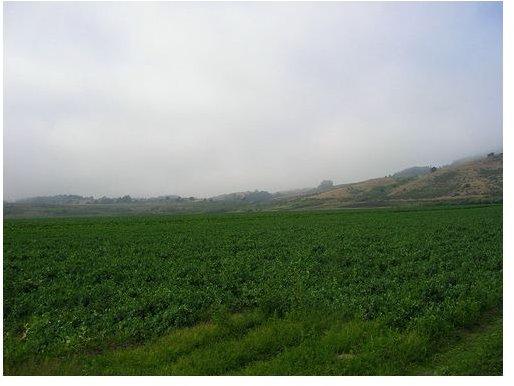 This provides nutrients to the earth and also helps to prevent soil erosion. As a crop, hemp does not require chemical pesticides or fertilizers and needs very little water, especially when compared to the irrigation requirements of cotton.
As a material, it is very strong (hemp fibers have been used over the centuries not only to make clothing and linens but also rope, construction boards, and paper). Hemp will outlast most other fibers. It is also lightweight and breathable, which is why hemp socks and undershirts are both comfortable and practical. It is resistant to mold, and even blocks UV rays more than other textiles.
Why Napkins?
Using hemp to make napkins is a great idea. First of all, choosing not to use paper napkins is important for saving packaging and paper, but also money. Why use something only once, perhaps only to wipe up one spill of juice or dry your hands one time and then throw in the garbage? Why buy napkins on a routine basis when you can buy a set of cloth napkins that will last for years? Reusable napkins make so much more sense in terms of efficiency and eco-friendliness.
Reusable napkins have to deal with moisture, messes, and hundreds of uses. This is something that mold-resistant, durable, and ultra-absorbent hemp can do. As an added bonus they are soft to the touch and are generally made with plant-based dyes for the benefit of the eco-conscious consumer.
Where to Buy
Until enough people catch onto the benefits of using hemp for napkins, and hundreds of other products, it may be difficult to find eco hemp napkins in the store. There are fortunately plenty of places online to choose from to purchase your set of green linens. Rawganique, which is an online retailer that sells dozens of hemp and organic products from soap to yoga mats, offers sweatshop-free napkins in sage, forest, burgundy, ivory, evening haze, and indigo. Check out EcoKitchen if you are interested in buying several products to green your kitchen along with the napkins. If you really want to go all the way with eco-friendly, socially-conscious shopping buy from The Abundance Foundation. They offer beautiful, natural-looking napkins. The proceeds are donated towards local food, renewable energy, and community projects.
References
Earth Easy https://eartheasy.com/wear\_hemp\_clothing.htm
North American Industrial Hemp Council https://naihc.org/hemp\_information/hemp\_facts.html#history
photo by: The Abundance Foundation
photo by: Permanently Scatterbrained (CCflickr) https://www.flickr.com/photos/iamagenious/1086079803/sizes/m/in/photostream/