What are Sustainable Purchasing Practices: How to Buy Green and Sustainable Products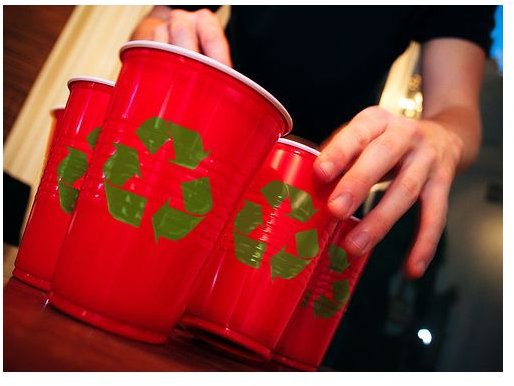 Organizations and businesses in both the public and private sector can do a lot to strengthen their commitment to the env
ironment and meet organizational goals and needs at the same time. Sustainable purchasing practices are one such way of investing in the environment while fulfilling fiscal and other goals and requirements. Here is an overview of how an organization can develop sustainable purchasing practices and what exactly is sustainable purchasing or procurement.
Photo Credit: e-magic https://www.flickr.com/photos/emagic/1785924078/
What is a Sustainable Purchasing Practice or Policy?
A sustainable purchasing policy is one that promotes purchasing or procurement in an eco-friendly manner and does not endanger future generations' ability to meet their needs and requirements from the environment. For instance, the City of Seattle follows sustainable purchasing programs and policies through initiatives such as "the Environmentally Preferable Purchasing Policy, the Buy- Recycled Program, and the Environmental Management Program." The objective behind all these programs is to reduce the adverse effects of pollution, energy consumption, depletion of natural resources, and create a positive potential effect on health, well-being and nature.
Sustainable purchasing practices, when undertaken by large government and private bodies, can have a comprehensive impact on the environment and the economy. As the Green Procurement Policy of the Canadian government states, " Through the increased promotion of environmental sustainability, and by integrating the application of environmental performance considerations in its procurement process, the federal government is in a position to influence the demand for environmentally preferable goods and services…"
Reasons for Buying Green or Sustainable Products
The most obvious reason for sustainable purchasing is to achieve value for money while fulfilling a commitment to green or eco-friendly goals and objectives. Other than that, sustainable purchasing practices help to increase the demand for green products, services and technology. In addition, these practices help to improve the overall quality of life by creating an eco-friendly environment.
Certification Bodies and Initiatives
While setting up a sustainable purchasing policy or program, an organization must take into account the advice and recommendations of different organizations that provide "sustainable" certifications to suppliers and manufacturers. Some of these bodies include Forest Stewardship Council or FSC, U.S. Green Building Council or USGBC, Leaders in Environmental and Energy Design or LEED and the organic food certifications provided by the USDA and other bodies.
Putting Sustainability into Practice
Sustainable purchasing practices, therefore, imply buying products and materials from manufacturers and suppliers who are certified "sustainable". Here are some ways in which consumers, organizations and businesses can put sustainability into practice:
Buy timber or wood from FSC-certified suppliers.
Purchase organic, locally-farmed fresh produce.
Buy products packaged in recyclable containers and packaging.
Buy rechargeable batteries or lead acid batteries with minimum lead. In addition, one can buy only from manufacturers who have a recycle scheme in place.
Purchase office electronics such as PCs, laptops, printers, scanners, faxes, copiers and monitors in keeping with the Energy Star requirements. Buy only from manufacturers who have a trade-in scheme or offer recycling rebates on new purchases.
Buy biodegradable, cleaning products such as phosphate-free detergents, CFC-free aerosols and cleaning products that are vegetable oil-based.
It is important that an organization develops a sustainable procurement policy and puts it into practice as soon as possible. On an individual level, consumers can buy produce, clothes, cleaning supplies, electronics and other household items from manufacturers who renew the environment instead of depleting it. Sustainable or green purchasing is, therefore, a simple yet effective way for a consumer or organization to create a positive environmental impact, reduce carbon footprint and leave behind a rich natural legacy for the next generation.