How to Make or Find Fanny Packs Made from Recycled Materials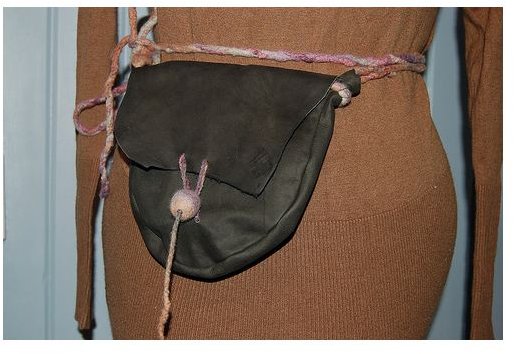 Making Your Own Green Fanny Pack
Making your own fanny pack made from recycled materials gives you the ability to put your own personal creativity into the finished work. Some of the recycled materials that can be used include used leather, plastics (PET), rubber, and old clothing. If the material can be turned into a bag, you can repurpose it into a fanny pack.
The easiest way to make your own fanny pack is to shape material into a small bag and attach belt loops to the back with a thread and needle. You will need to have some basic sewing skills, a sewing machine or a serger, scissors, thread, and the base material. If you want a zipper or buttons, you will need those as well. You can then sew a bag design that suits you, attach belt loops to the back, and then use the belt loops to affix the bag to a belt to be worn around your waist. It's as easy as that and completely customizable based on your own preferences.
Purchasing an Eco-Friendly Fanny Pack
There are many places online that offer recycled fanny packs, depending on what style pack you are looking for and what materials you want the bag to be made out of. EBags.com offers multiple eco fanny pack options including the Mountainsmith Kinetic II Recycled Lumbar Pack. This pack is made from recycled PET and it comes in a variety of colors.
National Geographic also sells the same line of recycled fanny packs. Graphicice.com offers a recycled PET fanny pack in a very traditional style, which you can have graphics and text printed on in bulk. This would make a great idea for a hiking or mother group! Worldofgood.com by eBay offers a different green fanny pack option. Their fanny pack is actually made with recycled tire tubes in El Salvador. It is fair trade imported and is water resistant due to the material used.
Another material that is often used is recycled leather. You can find recycled leather fanny packs all over the Internet, including Amazon.com and Etsy.com. Etsy.com is an artisan website where you can find many different recycled or repurposed items.
One of the most unique recycled packs is one made from recycled waders. It is available online at greentackle.com. The company that makes this fanny pack, 'Nook Sack', takes waders that can no longer be used and breaks them down, "de-fumigates" them, and then sews them into fanny packs with both a waist strap and the option to be slung over the shoulder as well.
Using or making fanny packs made from recycled materials is a great way to repurpose old items and make them into a useful product that everyone can enjoy. Whether it's an old piece of clothing you no longer want to wear or that pair of waders you wear when fly fishing, just about anything can become a fanny pack and provide you with another lifetime of use!
References
photo by: Ingermaaike (CC/flickr) https://www.flickr.com/photos/ingermaaike2/3199169722/sizes/m/in/photostream/