Using Materials Like Environmentally Friendly Plywood is Green and Responsible Building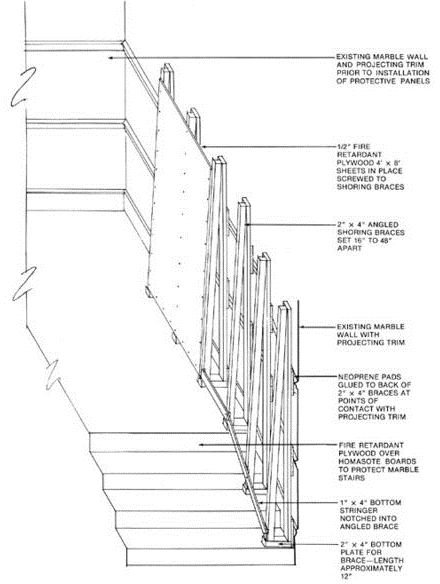 Plywood as a Building Material
Plywood is a manufactured wood product that is made up of an odd number of thin sheets of wood. The sheets are placed, one over the other, in such a fashion that grains in alternate layers run at right angles to each other. This gives the plywood strength in both directions, whereas normal wood would have the strength only across the grain. An odd number of sheets are used so that the top and bottom sheets have grains facing in the same direction.
Plywood can be used for building projects for the interior of homes, for exterior work, as structural components of a structure or for marine purposes. As a building material, plywood offers strength, durability, lightness and rigidity. Well made plywood would also have a resistance to warping and splitting that can affect normal wood. Its availability in standard sizes allows for cost efficiency, and quite often designers and architects would take this into account while suggesting dimensions and shapes.
Image Source: Wikipedia: Use of plywood
When is Plywood Green?
Environmentally-friendly plywood is termed as such if the source of the timber is from forests that are sustainable. Manufacturers who source their wood from sustainable forests arrange for additional certification from certifying authorities. Certifying authorities like the Forest Stewardship Council (FSC) and the Sustainable Forestry Initiative (SFI) are independent non-governmental organizations that are run on a no-profit basis. Manufacturers quite often also arrange to plant more trees than they actually require, so that green cover in the country is increased.
There is concern however, over the glues that are being used, as these contain synthetic resins and formaldehyde. These chemical-based glues produce gases that are not environmentally-friendly. There is now a concerted attempt to develop eco-friendly adhesives and glues to make the product safer for the environment. Alternative adhesives, such as soy based amino acids, are free from the gas producing contamination of the conventional formaldehyde adhesives generally used. Plywood is also being produced with an agri-fiber or wheat straw core which further makes it conform to environmental norms.
Building With Green Plywood
Using lumber from sustainable forests results in a product that is just as strong as conventional wood. Building with environmentally-friendly plywood can have you building not only traditional construction projects, but also canoes, ships, aquariums and tanks. The conventional use of plywood for building is for furniture and partitions. The strength that plywood has over conventional wood allows it to be used for structural purposes and combinations with regular wood or other framing materials. This versatility has led to plywood being a favorite with designers and interior decorators for use in projects that involve the use of wood. Today, with the present awareness and concern for the environment, there is now a green and responsible option for planners and authorities involved in the building trade.