Green Cleaning Chemicals: Commercial Alternatives to Harmful Chemicals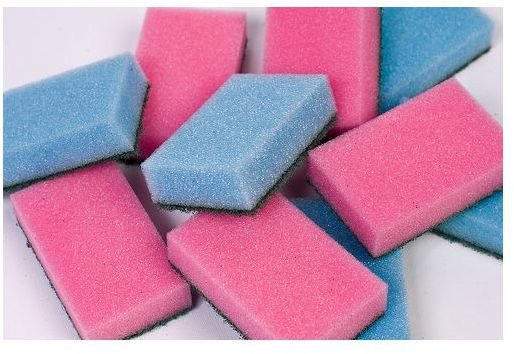 Many people are doing what they can to reduce their impact on the environment. One of the ways you can help every day is to carefully read the labels of your cleaning supplies and opt for those that are the least toxic to the environment. Many cleaners contain harmful chemicals that the average person has trouble even recognizing. However, commercial alternatives to traditional cleaners that contain green cleaning chemicals are popping up at stores nationwide. So, what is the benefit of choosing these eco-friendly products?
Why Avoid Traditional Cleaners
Everyone likes a clean home, but a clean and healthy environment is important, too. While most people know to keep cleaners out of reach of children, few realize that just the act of cleaning can put your family in danger since the chemicals contained in cleaners do not need to be ingested to be harmful. People inhale toxic fumes and absorb residues from these cleaners everyday. Many ingredients (both active and inactive) such as alkyl phenol ethoxylates, volatile organic compounds (VOCs), phthalates, formaldehyde, phosphates, fragrances, styrene, and petroleum distillates are harmful to either humans or the environment. They can cause anything from endocrine disruption to cancer in lab tests.
Despite the lack of harmful chemicals, homemade vinegar and baking soda cleaners can be tedious to make, smell unpleasant, or be ineffective for tough jobs. Luckily, alternatives are quickly popping up at local grocery stores for consumers to buy.
What to Look For
The big thing to look for is non-toxic products. If a cleaner is labeled as toxic, it is likely to be harmful when inhaled or absorbed through the skin. Also look for cleaners that are labeled as 100% natural, biodegradable, chlorine-free, phosphate-free and bleach-free. Seek out products with plant-derived oils, fragrances, and surfactants. Avoid petroleum-based cleaners and stick to naturals like coconut oil. You can preserve both your family's health and the health of the planet by choosing the least toxic cleaners.
Some Available Brands
Seventh Generation has produced green cleaning chemicals for 20 years. They provide a full line of cleaners and household products that are non-toxic, recycled, chlorine-free, and phosphate-free. Many of their products are biodegradable and not tested on animals; some products are even Kosher certified.
The Clorox Greenworks line is a more mainstream option. Owned by cleaning giant Clorox, this line is made of biodegradable contents which are not tested on animals. They are 99% petroleum-free which is pretty good, but not perfect. They are phosphate free and have a high rating for effectiveness.
Another reputable company is Earth Friendly Products. They seek to avoid chemicals that can mimic human hormones or have carcinogenic qualities. They use plant-based chemicals and avoid petroleum entirely. They avoid the use of animal products and testing on animals as well.
Finding a commercial alternative made with green cleaning chemicals can be time intensive but rewarding in the long run. The peace of mind obtained by knowing that your family is not exposed to harmful substances will be worth the work necessary to find a cleaner that is right for you.
Resources
Green Cleaning Products -Diapers -Laundry Detergent -Non Toxic Cleaners. Seventh Generation. Web. 21 July 2010. https://www.seventhgeneration.com/
Green Cleaning Supplies." Sierra Club Green Home. Sierra Club. Web. 21 July 2010. https://www.sierraclubgreenhome.com/go-green/cleaning/green-household-cleaning/.
"About Us." Earth Friendly Products. Earth Friendly Products. Web. 21 July 2010. https://www.ecos.com/about.html
"What Natural Means: Renewable - Sustainable Resources & Materials | Green Works." Powerful & Naturally Derived Cleaning Products & Household Cleaners | Green Works. Clorox. Web. 21 July 2010. https://www.greenworkscleaners.com/cleaners/definition.php.