Top Careers with Going Green — Eco-Friendly and Sustainable Jobs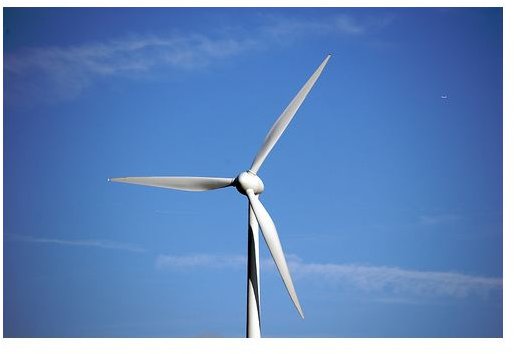 Eco Careers
As green issues become increasingly important many are looking for green jobs, which often offer excellent job satisfaction whilst lowering your carbon footprint, and giving you the chance to make a real difference to our ecology and environment.
What are the top careers with going green? Here is a selection of five of the best green careers for a variety of skill-sets.
Green Marketing — Renewable Energy
One of the largest environmental challenges facing us in the future is sourcing plentiful, renewable energy from non-fossil fuel sources. One of the main challenges facing green energy companies is convincing the public to buy their energy from them.
You don't have to be an engineer or a scientist to get involved in renewable energy – marketing and sales is just as important and jobs can be exceptionally rewarding for those who are passionate about the possibilities of green energy. The greater the demand for green energy the greater the pressure on the public and private sector alike to provide it. In today's consumerist world, successful marketing is arguably more important than the product itself.
Entrepreneur
Of course, there wouldn't be a product at all if somebody wasn't willing to take a risk to provide it. The UK has recently created a 'green' investment bank and the US looks set to follow suit – so there's plenty of capital out there waiting for somebody to do something with it. If you have green business proposition then check for local investment opportunities and take the risk – the world isn't going to save itself, it takes enterprising individuals to do that.
Organic Agriculture and Alternative Food Networks
The UN has warned that food riots and famine are going to become increasingly common as the world population continues to grow and agricultural land continues to degrade. There may be little you can do about the birth rate, but you can do your bit for an agricultural system in dire need of a health check.
The organic movement is gathering pace around the world, particularly in countries like France and Australia, while many local entrepreneurs are championing the cause of local produce. You can start a farm yourself with as little as an acre of land, or you can find work on an existing one as an intern or seasonal worker in order to break into the sector.
Sustainability Consultant
Many people want to live more sustainably but simply don't know how, from local home-owners to large multinational corporations. With information being so valuable, becoming a consultant and helping to spread the word and educate people can be one of the greenest things you can do. Either get involved with your local community and help people navigate the various grants, funding and other options for green developments on their houses or talk to businesses about how they can better manage their processes in a sustainable way.
Environmental Positions within Local Government
Ultimately, many green causes need backing from local and national governments, from land management issues to public investment in start up businesses to recycling initiatives and local council responsibilities. Getting involved with your local government office is a great way of doing your bit to transform your local community and make it that little bit greener.
These are five of the top careers with going green but there are countless others. Green jobs can involve planning, marketing, engineering, management, business or a variety of other fields. Green careers help to produce sustainable strategies in a variety of social and business spheres. Whatever your skill set there is likely to be a green job for you.
References
The United Nations, "The Agricultural Outlook 2010-19", https://www.agri-outlook.org/pages/0,2987,en_36774715_36775671_1_1_1_1_1,00.html
Green Fudge, "Green investment banks – free market to the rescue?" https://www.greenfudge.org/2010/07/01/green-investment-banks-%E2%80%93-the-free-market-to-the-rescue/
photo by: Ian Munroe (CC/flickr) https://www.flickr.com/photos/ian\_munroe/3013623422/