Where to Find Recycled School Supplies: Easy Tips to Get Everything You Need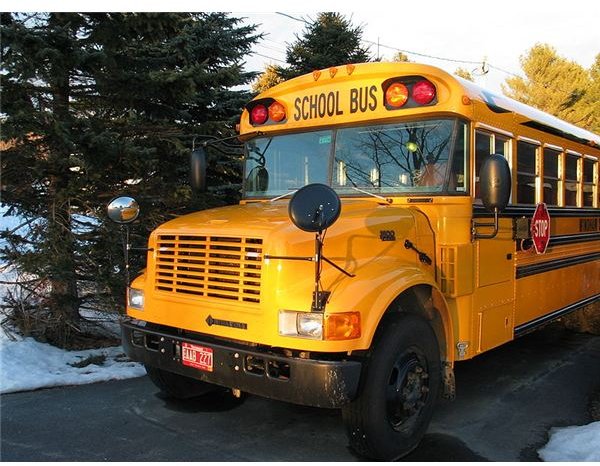 Before heading out for your annual back to school shopping trip, take a minute and think about the environmental impact of your school supply choices. Go through your child's list of necessities and evaluate the three R's: reduce, reuse and recycle.
Reduce: One way to reduce is by purchasing school supply items in bulk whenever possible. Often the packaging of school supplies can create as much, or even more waste than the actual supplies themselves. Buying bulk will help cut down on the amount of wrapping, and it is usually less expensive. To reduce pollution, enroll in a carpool program or have your child take the bus. It is a great opportunity for kids to socialize and be environmentally friendly.
Reuse: When trying to reuse, think about the notebooks, markers, and pencils you may have leftover from last year. Many items, such as backpacks, binders, pencil cases, scissors, and rulers can be used for several years. If you pack a lunch for your child, invest in a reusable lunch tote. Take an extra step and pack their lunch items in reusable plastic containers.
Recycle: Buying recycled school supplies and teaching your child about recycling is a great way to get them started in leading an eco-friendly lifestyle. Eco-conscious items are now readily available in many stores and there are many different products to choose from.
Pens and Pencils
Many of our favorite writing supply companies are going green. Paper Mate has a line of products that are all made from recycled sources. Their line of recycled pens is made from 70% recycled materials and their pencils are made from 100% recycled wood with an eraser that is also made from recycled materials. The Pilot brand has recycled pens made from 77% recycled materials, which are also refillable. Another popular brand, Bic, makes their Round Stic pens with 74% recycled materials and the Clic Stic with 62% recycled materials. These brands can all be found at most major retailers and office supply stores.
Paper and Notebooks
One of the easiest recycled products to buy is paper. Recycled loose leaf paper is readily available. You can simply put it in a binder for ease of use. For those situations that require a notebook, Bic has a line of eco-friendly notebooks called Ecolutions that are made from recycled materials. Barnes & Noble carries a line of notebooks by Ecosystems that are made of 100% post-consumer recycled paper. New Leaf is the branding for the Sustainable Group products that are sold at Whole Foods. New Leaf paper is all recycled, chlorine free and printed with veggie inks. Whole Foods also carriers Harvest Collection notebooks which are tree-free; the paper is made from tropical fibers in Costa Rica under sustainable, fair trade guidelines.
Backpacks and Book Bags
When choosing a new backpack or book bag, kids want fun and parents want functional. Fortunately, there are many eco-friendly options that will please everybody. Land's End has an eco-friendly backpack made of 100% recycled fabric created from discarded plastic drinking bottles. Dante Beatrix has a line of big/little eco-packs designed just for kids. These backpacks are also made from recycled plastic bottles and have a biodegradable canvas trim.
Keep in mind that one of the most important things to do when you are out shopping and buying recycled school supplies is to get your children involved. This is a great time to talk to your kids about the environment, recycling, and the impact making eco-friendly choices will have on their future.
References
Bic: Ecolutions - https://www.bicworld.com/en/products/categories/23/bic-ecolutions
New Leaf Paper: https://newleafpaper.com/index.html
Land's End: www.landsend.com
Dante Beatrix - https://www.dantebeatrix.com/v/index.htm
Image Courtesy of: WikiMedia Commons - Jared and Corin