Thoughtful, Eco-Friendly, Inexpensive Gifts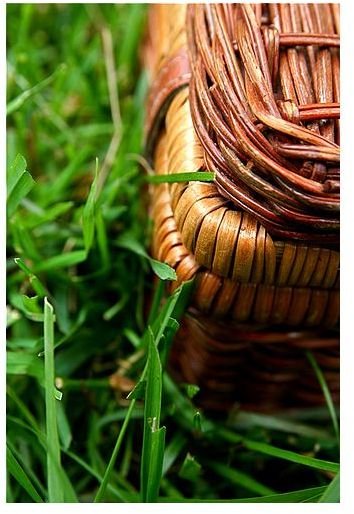 Going out to purchase that perfect, brand new present that your receiver will cherish and be able to make use of is basically impossible. People often don't need a lot of random items found in most gift stores. Thoughtful, practical, sustainable presents may require a little more creativity on your part, but they may also be thoroughly enjoyed for their uniqueness and earth-friendly origins. With imagination and a penchant for making practical use of things, you'd be surprised how many eco-friendly and inexpensive gifts you could come up with. Use these ideas as inspiration for green gift giving.
Use Your Creativity
Using something that you already have is a great way to keep the cost of a gift down while reusing resources.
Do you have a great picture of you and your giftee from vacation last summer? Grab an old frame, and refurbish it with cutouts from magazines and some decoupage glue.
Does your giftee like pizza? Plant them a pizza garden in an old container. Planting basil, oregano and some green onions in a hand decorated container makes a great gift. If your container is a little larger you can plant a Roma tomato plant as well.
Like the idea of herbs but not wild about pizza? An indoor herb garden works just as well. Recycle 2-liter pop bottles into the perfect containers for as many different herbs as you like. If cared for and kept in a sunnier window the containers will provide fresh herbs for cooking year-round.
The list of homemade items is endless. Think about your talents and apply them to your gift giving. If you sew and have a lot of remnant fabric, make a blanket or a unique clothing item. If you have literary talent, put together a poetry book with photographs of the receiver, or of something that they love, such as flowers, the ocean, or food.
The Gift of Experience
If you are not very creative, or have run out of time to make a masterpiece as a gift, experience based gifts are the way to go. These gifts are inherently thoughtful and eco-friendly because no packaging or production is required. Instead of buying more stuff for your friend give an experience that they can look back on and appreciate for years.
Often people think that experience based gifts must be expensive. A gift certificate to dinner and the opera certainly may make a great (and expensive!) present, but again, simple is often a better way to go. Think about what the giftee likes to do and tailor the gift especially to them.
For an outdoorsy friend you can go on a hike with a picnic lunch. Pack all of your friend's favorite foods and go with them in search of a beautiful picnic spot. Plan a trip to the beach, or to a nearby lake to go fishing. Bring a bottle of wine and some freshly baked bread.
For an artistic or inquisitive friend you can take a special trip to a museum or art gallery. Take several friends and arrange a scavenger hunt in teams. The team that finishes the scavenger hunt last buys dinner. You provide the cake. This may also be a good gift for a competitive friend.
For a friend who loves to cook. Take a trip to the local farmer's market. Create a meal together using only the ingredients you were able to buy at the market.
If tailored to your friend each of these gifts is thoughtful, eco-friendly and inexpensive. Additionally they will create memories that will last.
Photo Credit
Photo by Steven de Polo (CC/flickr) <https://www.flickr.com/photos/stevendepolo/3586893297/sizes/m/in/photostream/>