Organic Wood Polish: Choose the Healthy Alternative for Your Family and Your Furniture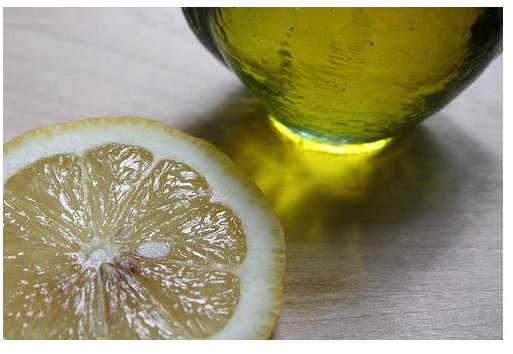 Despite the efficiency and eco-friendliness of organic wood polish, conventional, chemical-based products are more commonly used. The manufacturers of commercial wood polishes present their products as being necessary to use every time one dusts to "preserve and protect" the beauty of the wood. The most popular among the wood care products are the convenient aerosols for spray-and-wipe ease, heavily advertised with the happy homemaker gleefully dancing about the home with spray can and cloth in hand, leaving the home sparkling clean with "lemony fresh" goodness.
There are a couple of problems with this scenario. One, the chemicals in non-organic wood polish products are proven to be harmful to health. Two, the chemicals in these polishes, along with overusing them, can be detrimental to the wood surfaces and appearance of your fine furniture.
Health Issues Related to Non-Organic Wood Polish
The primary ingredients in most commercial, non-organic wood polishes are petroleum distillates. These chemicals are refined from crude oil. They include mineral spirits and paraffin wax. Other toxic hydrocarbons used include pine oil, turpentine, and limonene. Petroleum distillates are VOCs, or volatile organic compounds, implicated in a number of serious health disorders from both short-term and prolonged exposure.
The swallowing or inhalation of small amounts of petroleum distillates can result in coughing, vomiting, pulmonary damage, chemical pneumonia, and death. They can affect the central nervous system resulting in dizziness, muscular incoordination, an irregular heartbeat, and seizures. Many experience respiratory distress, allergic reactions, irritability, and mood alterations from even minimal exposure. Long-term exposure has been tied to lung cancer, immune and central nervous system disorders. Exposure is of greater harm to infants and children who are more vulnerable to the toxic effects.
Due to the dangers of the petroleum-based chemicals contained in non-organic wood polish, these products are regulated by the Consumer Product Safety Commission, as required by the Federal Hazardous Substances Act. Along with labeling requirements to warn of the hazards, there is a restricted flow limit required for liquid and aerosol wood polish containers to help reduce the number of child poisoning incidents.
Harm to Fine Wood Surfaces
It is generally unnecessary to polish wood more than once or twice a year. Dry dusting with a microfiber cloth or other material that attracts dust particles, or dusting with a lightly moistened cloth to pick up dust, is typically adequate for regular cleaning. Polishing too often can result in a build-up of oils or wax that will both attract and hold more dust and contaminants and dull the wood surface over time.
Chemical wood polishes contain ingredients, usually unknown in formulations considered to be proprietary, that can damage wood surfaces. Aerosol and spray polishes are among the most damaging from silicone, drying oils, and contaminants. Some chemicals can be damaging to lacquers and varnishes, dulling the surface appearance.
Going Organic
Replacing non-organic commercial wood polish with an organic polish or homemade formula will result in a healthier and more pleasant environment as well as provide superior wood care for fine furniture. For added benefit, using a homemade formula is also a money-saver, using ingredients that can probably already be found in the home.
Homemade Natural Furniture Polish: Combine two or three tablespoons of lemon juice or white vinegar with a few drops of olive oil, jojoba oil, or food grade linseed oil (avoid hardware store linseed oil as it contains wood-drying and toxic petroleum distillates). Dip a recycled dusting cloth into the mixture and use on wood surfaces to clean, polish, and lubricate the wood.
Cleaning Lacquered Wood: It is recommended to avoid acids (lemon juice and vinegar) and oils on modern lacquered surfaces. Instead, use warm water with a small amount of organic detergent to clean the surface, followed by wiping with a dry cloth. If polishing is necessary, a natural bees wax polish is suggested.
For a clean, toxin-free home, toss that dangerous petroleum-based product and replace it with a homemade or commercial organic wood polish. It's simple, it's quick, and it's inexpensive. It's much better for your family's health, and your furniture will thank you, too!
References
Household Products Containing Petroleum Distillates and Other Hydrocarbons, Consumer Product Safety Commission: 16 CFR Part 1700.
Petroleum Distillates and process streams, Environmental Working Group.
Petroleum Distillates & Solvents, from Current Medical Diagnosis & Treatment 2010, Access Medicine: The McGraw-Hill Companies.
Bond, Annie B., Alternative Furniture Polish, Care2: Healthy and Green Living, July 27, 1999.
Furniture Polish, indobase.
Photo attribution: Olive Oil & Lemon Slice by Elle-Epp from Flickr