Party Favors for Sustainable Favor Bags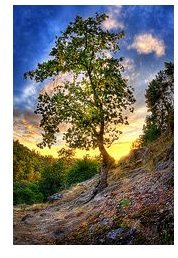 Environmentally sustainable favor bags are gaining popularity with eco minded party hosts and guests alike. Use the suggestions below as they are or to help you come up with your own unique party favors! Use your imagination to help the environment as well as companies and individuals who are working to help keep the environment beautiful for generations to come.
Baby and Bridal Showers
Both baby and bridal showers are thrown to celebrate new life. Either the new life of a baby or the new life together of the bride and groom. To continue with that theme create favors that bring life, plants. One choice is to choose flowers that coordinate with the sex of the child or with the bridal colors. So for a girl's baby shower give each guest a potted pink flower such as a pink gerbera daisy, pink azaleas, pink tulips, or pink miniature roses. For a boy's baby shower use blue flowers such as bluebells, blue asters, blue columbine, or blue geraniums. These can be planted in repurposed mason jars or cans that have been decorated to coordinate with the theme or a decorated package of seeds or bulbs can be used instead.
Birthday Parties
Birthday parties for children are as much fun for the guests as for the guest of honor. Many families now choose to provide party favors for the guests so they have something fun to take home with them after the party ends. Instead of filling plastic bags with plastic toys, consider one of these environmentally sustainable alternatives. Homemade play dough is easy to make and just as popular as the store bought kind. Crafts the children can complete themselves are also a good choice. Children can paint birdhouses or birdfeeders to take home with them.
Weddings
Providing a small gift at the table of a wedding reception for the guests is a cherished tradition. The problem for green couples, however, is finding a gift that is as environmentally friendly as the rest of the service and reception. Instead of place cards on new paper, used recycled paper to create packets for seeds. Print the name of the guest as well as instructions for planting and perhaps a quote that reflects growth and love. Origami swans or flowers made on recycled paper in the wedding colors are a lovely choice. The wings or petals can have the names of the couple and the date of the wedding added in calligraphy.
Shopping
If you would rather purchase an item there are numerous shopping options available for organic, fair trade, and environmentally friendly companies. Soy candles for a baby shower, fair trade coffee for wedding guests, and art supplies for children's birthday parties are a few ideas to help you get started on your search for sustainable favor bags.
Photo Credit: by Paulo Brandao https://www.flickr.com/photos/paulobrandao/2762313433/