Great Green Sustainable Gifts to Encourage Eco Living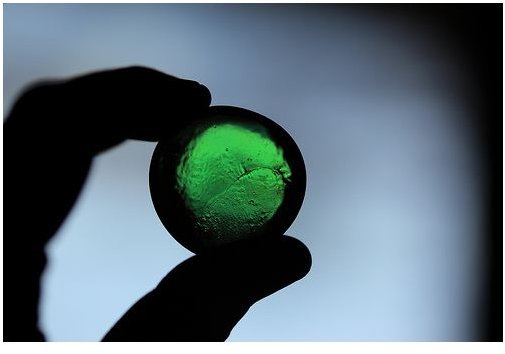 Planting Green Seeds
There are so many reasons for gift-giving — holidays, appreciation, congratulations, or simply to send a message that you care. Giving can have another function as well; your gift can be a way to share with others the wonders that you have discovered through an eco-friendly lifestyle. Giving green sustainable gifts transforms a simple, thoughtful present into an opportunity to plant a seed for a greener life.
Green Gift Ideas for Adults
Show your mother the benefits of natural linens. Show your father that push lawnmowers are the future of inexpensive, efficient lawn care. Let your friends try out natural cosmetic products, and see what your brother thinks about the durability of a bamboo shirt. Today almost any conventional item can be purchased or made as a sustainable, eco-inspiring product. Think in terms of what would be practical and appreciated by whomever you are buying or making a gift for. Here is a list of eco gift ideas to get you started:
Organic clothing — the demand for organic cotton, hemp, flax, and bamboo clothes is a small percentage of the entire textile market, although shirts, dresses, pants, socks, and underwear made from sustainable fibers are more comfortable, more durable, safer for sensitive skin, and unique!

Organic bedding — start them with a set of organic cotton hand towels or a soft bamboo throw blanket.

Homemade bath salts — mix one cup of sea salt, two cups of epsom salts, and ten drops of your favorite essential oil. Put in a well-rinsed glass jelly jar and show them not only how soothing this natural gift is, but how to reuse common household items. Also try making other homemade care products.

Natural beauty products — try brands such as Burt's Bees, Saffron Rouge, and Jason Natural.

A ceramic pot, potting soil, and a package of seeds — encourage them to start growing their own organic garden, by starting with one plant.

Coffee thermos or water bottle — so they never have to buy plastic water bottles and Styrofoam coffee cups again!

An indoor clothes drying rack — let them see how much they will save in energy costs, maybe they will be inspired to take more energy and water saving measures around the home.
Green Gifts for Kids
While young children especially may not start living an eco life with their green gift, they will at least get to enjoy the benefits of natural products.
Eco-friendly art supplies — soy or beeswax crayons, mineral-based paints, and a recycled paper sketchpad, then let the child's imagination do the rest.
Wooden puzzles — as simple as they may appear to adults, these toys are likely to engage children more than plastic, battery-operated toys.
Organic clothing and blankets — toxin-free, comfortable, and durable — what could be more perfect for children?
Sharing Through Eco Gifts
Remember the first time you put on a pair of natural hemp socks and felt the wholesome, breathable comfort that conventional cotton and synthetic fabrics just cannot provide? Or when you rekindled your joy for coloring books using your three-year old niece's eco-friendly soy crayons? Or the taste of your first organic tomato, grown in your own organic container vegetable garden? Giving green sustainable gifts is not only a way to make eco-friendly purchases, but a way to share eco living.
References
photo by: D Sharon Pruitt (CC/flickr) https://www.flickr.com/photos/pinksherbet/4293716030/
photo by: Rento (CC/flickr) https://www.flickr.com/photos/rento/3382127328/