All Natural Body Care for Kids — Tips for Buying Products or Making at Home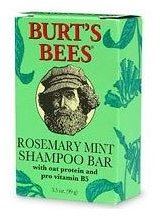 Useful Guides when Searching for All Natural Products
Does the label "all natural" denote a safe, chemical-free product, or is there more that consumers should be aware of when looking for all natural body care for kids? There are quite a of number of commercially known products which have made claims to be natural; but, when analyzed by the Environmental Working Group(EWG), these products are not as natural as they claim to be.
The easiest way to determine if the product you are using is safe and all natural is to check them out with EWG's Skin Deep Cosmetic Database. However, this is not always possible if you're in the actual process of choosing and buying a product. Nevertheless, EWG has provided the following information as a guide when searching for natural skin and hair care for children.
List of Chemical Ingredients
To be safe try and avoid all of the following chemical ingredients which are repeatedly found in body care products:
Bronopol, or 2-BROMOM-2-NITROPROPANE-1,3-DIOL. This chemical is described as an allergen that can form cancer-causing chemicals.
BHA- or Butylated Hydroxyanisole; the National Library of Medicine HazMap has flagged this ingredient as a human immune system toxicant; it has been banned as unsafe.
DMD HYDANTON, also characterized as an allergen that can form cancer-causing chemicals.
OXYBENZONE — established as an allergen that can damage cells and DNA through the promotion of free radicals.
TRICLOSAN — found and tested to be an endocrine disruptor and can cause the disruption of growth hormones via the thyroid.
BORIC ACID and SODIUM BORATE — also found and tested to be an endocrine disruptor and it is specifically established as unsafe for infants by industry experts.
DIBUTYL PHTHALATE TOLUENE — concerns about this product include neurotoxicity, cancer and endocrine disruption. It has been banned and found unsafe for cosmetic products.
METHYLCHLOROISOTHIAZOLINONE and METHYLISOTHIAZOLINONE are allergens that can cause neurotoxicity.
IODOPROPYL BUTYLCARBAMATE has chemical properties similar to neurotoxic pesticides.
BENXYL ALCOHOL or ISOPROPYL ALCOHOL — there are concerns that this product can cause skin irritation and neurotoxicity,
CETEARETH and PEG Compounds — extra care is necessary to prevent its use on damaged skin.
TRIETHANOLAMINE is included among those that are considered as allergens that can form cancer-causing chemicals.
Ingredients that should be generally avoided, particularly in grooming and body care products for kids include Fragrance, Fluoride and Dyes.
Safe Care Products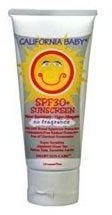 These products are considered to be safe by the EWG — free of toxins and chemical irritants:
Shampoo and Conditioner: Burt's Bees Rosemary Mint Shampoo Bar and Pro Vitamin B5
Body Wash and Liquid Soap: White Witch Oatmeal and Almond Milk Baby Bath
Sunscreen: California Baby Sunscreen Lotion, No Fragrance SPF 30+
Baby Wipes: Mountain Girl Botanics Mountain Baby Ecowipes, Solution Kit-Bear Bottom
Lotion: EcoStoreUSA Baby Moisturizer
Diaper Cream: California Baby Diaper Area Wash
These examples all have 0 to 1 hazard rating results and the manufacturers are considered as compliant to the Compact for Safety Cosmetics, an agreement entered into by EWG and the manufacturer. This means that the latter will continue to work towards the safety of their products in accordance with the agreement contained in the compact.
Others parents however, prefer to be more cautious by making their own all natural body care products. If pursuing this option, it is important to have a little background knowledge on the natural ingredients used and processing methods.
Helpful Tips for Homemade Body Care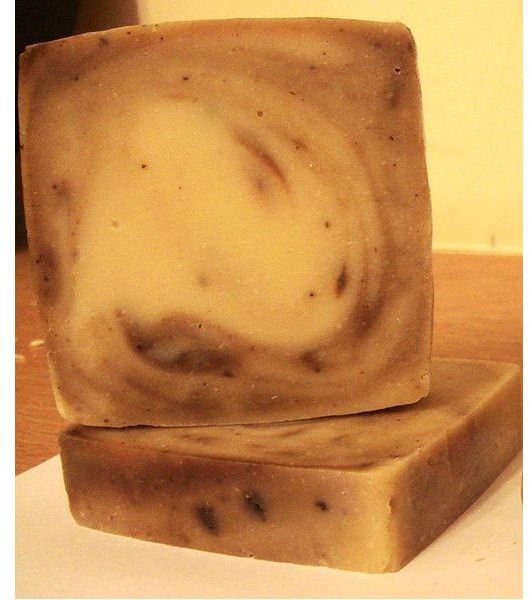 The Food and Drug Administration maintains that for ingredients to be considered as all natural, they should have been extracted directly from plants and animals without resorting to the use of synthetic methods.
The Encyclopedia of Common Natural Ingredients states that a product is said to be all natural if the ingredients were directly extracted from plants, animals or microbial sources, and they will undergo processing that can be normally done in any household kitchen.
Castile soap is said to be the gentlest soap, ideal for sensitive baby skin. Recipes using this soap may produce soaps that have fewer bubbles but can have a creamier lather while also being the mildest and most moisturizing among all soaps.
The term" trace" in soap making is basically that state when all of the oil or fat ingredients in a soap mixture have successfully combined with the lye solution.
Grapefruit seed extract can be used as a preservative to make soaps last. The recommended proportion is 0.5 to 5% of the solutions entire volume in ounces.
Recipes
To make a natural liquid body soap for children, use:
1 cup of castile soap
2 drops of chamomile essential oil
2 drops of lavender essential oil
Mix all ingredients together in a plastic bottle. Use as a body wash or a calming bubble bath for kids.
Craftbits suggests an easy recipe for a natural, herbal shampoo:
7 ounces of distilled water
1 ounce of castile soap
1 teaspoon of jojoba oil
5 tablespoons of dried herbs of choice, such as peppermint, sage, and rosemary; chamomile and lavender; lemongrass and nettles
Boil the water and infuse the herbs for about ten minutes. Strain out the herbs. Add the infusion to a plastic bottle (wash out a used shampoo bottle and use) along with the castile soap and the jojoba oil. Shake well.
With a little background information, access to resources such as the EWG's database, and a few basic ingredients, it is easy to switch to all natural body care for kids. Keep the toxins, chemicals, and synthetics away from your child's body.
Reference and Images Credit
Reference Materials:
Images Credit