How to Make All Natural Liquid Soap: A Green Alternative to Using Harsh Detergents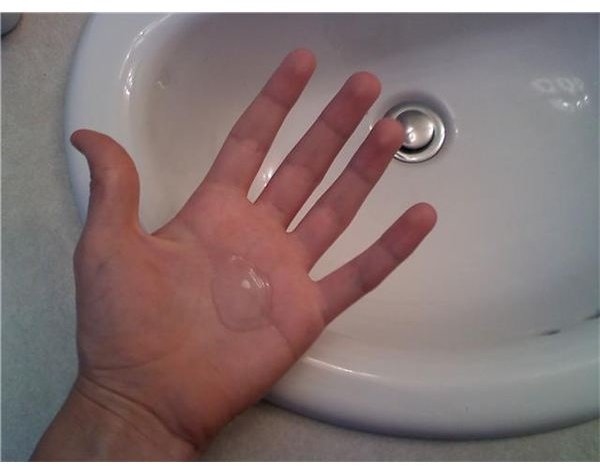 About Natural Soap
As we become more aware of how important it is to use pure and environmentally safe products, the decision to learn how to make all natural liquid soap is healthy and eco-friendly. Liquid soap is one of the skincare products we come into contact with most, using it several times throughout the day. A natural liquid soap is not harsh on the skin and does not contain sodium lauryl sulfates (a common skin irritant) or any detergents that are harmful to the environment. Natural soap contains vitamins, minerals, enzymes and amino acids which pamper and nourish you, keeping your skin naturally moisturized, and looking young and healthy. Castile soap is a type of natural soap made exclusively from vegetable oils, such as olive, coconut and jojoba oil. The simple nature of this type of soap means overall it has less of an impact on our environment.
How to Make All Natural Liquid Soap
Making your own soap means you able to control what type of soap you make. Natural soaps can be created to provide many benefits, including treating skin conditions such as eczema, acne and psoriasis, or you can add essential oils to make your favorite aromatherapy scents.
The following liquid soap recipes do not include lye or require any special equipment or ingredients. These are simple recipes for the beginner soap-maker to learn how to make all natural liquid soap. The basis for these liquid soap recipes is all natural bar soap. Natural bar soap is a detergent free cleansing bar that is made from animal or vegetable oils.
Basic
2 cups grated natural bar soap
1/2 to 1 gallon water
2 tbs. glycerin
Mix ingredients together in a large pot. Stir over low heat until the soap has completely dissolved. Pour into desired containers and cover.
Honey
1 6 oz. bar natural soap, grated
1 tbs. honey
1 tsp. glycerin
distilled water
Boil 1 cup of water. Pour into blender and add soap. Whip it together. Pour in 1/2 cup room temperature water and blend it on the stir setting. Add in the honey and glycerin and stir again. Allow the mixture to cool for 15 minutes and then whip again. Add cool water until the soap measure between 5 and 6 cups. Whip again. Cool for 1 hour. Pour into desired containers and cover.
Citrus Scented
1 cup distilled water
3 tbs. liquid castile soap
1 tsp. vegetable glycerin
drops of lemon or orange essential oils
drops of tea tree oil (optional)
Combine all ingredients in a blender or use a blender stick. Pour into desired containers and cover.
Olive Oil
5 cups distilled water
1 bar natural Soap, grated
5 tbs. olive oil
Boil 1 cup water. Add in the olive oil and soap and blend until the soap is completely dissolved. Reheat the soap mixture and add 3 to 4 cups water. Stir well and let cool. Pour into desired containers and cover.
Woodsy Scented
1 bar castile soap, grated
10 drops sandalwood oil
1 drop eucalyptus oil
1 drop lemon oil
water
Boil 1 cup water. Pour into blender, add soap and blend well. Add the oils and stir well with a spoon. Add 4 to 5 cups of hot water and stir again. Let cool, pour into desired containers and cover.
Resources
Green Living Tips: Castile Soap - https://www.greenlivingtips.com/articles/221/1/Castile-soap.html
Natural Liquid Soap - https://www.naturalliquidsoap.net/
Image Courtesy Of: WikiMedia Commons - Malinaccier