DIY Brown Sugar and Spice Bath Salts: An Easy and All Natural Recipe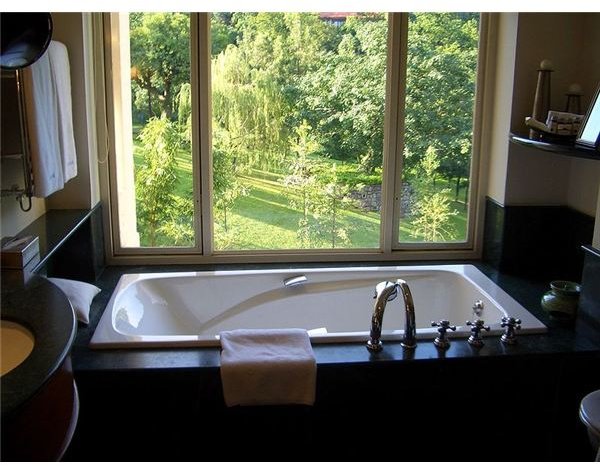 Benefits of Bath Salts
Bath salt recipes were originally developed to imitate a natural mineral bath or hot spring. They have been used for years as a safe and natural way to ease pain while relaxing in a warm, soothing bath. The salt actually changes the osmotic balance of the bath water, therefore, less water is absorbed by your skin via osmosis, reducing the pruned-skin look. Some bath salts may also act as a natural water softener.
Additional benefits of using bath salts include:
Improving circulation
Reducing body tenderness
Easing the pain and stiffness of arthritis
Helping with back pain
Decreasing muscle pain soreness, tension, tightness and spasms
Helping with aching feet and legs
Opening pores
Purifying and detoxifying your skin
Healing dry skin
Reducing the irritation of insect bites
Softening calluses on your feet
Helping heal rashes, eczema and psoriasis
How to Make Sugar and Spice Salts
Bath salts are very simple to make, and by making your own, you can ensure that your salts are made with environmentally safe, high quality ingredients. There are a variety of textures, colors and scents that can be used to create your own natural bath salts for any type of need or situation. This diy brown sugar and spice bath salts recipe has a sweet and comforting scent that will help ease away the stress of your day and allow you to relax and sleep restfully.
1 cup epsom salts
1/4 cup sea salts
3 Tbs. baking soda
1 tbs finely ground regular oatmeal (optional for added skin softening)
3 tsp. brown sugar
1 tsp. cinnamon
1/2 tsp. ground ginger
1/4 tsp. ground cloves
Combine all ingredients and whisk together until well blended, making sure to break up any clumps of brown sugar. Add 2 tablespoons of the bath salts to a warm tub of water and enjoy. Store in a clean dry container with a tight fitting lid.
An easy variation of the bath salts is a quick and simple brown sugar and spice body scrub. From the above DIY bath salt recipe, mix together the salts, brown sugar, cinnamon, ginger and cloves. Add 1 cup oil of your preference, such as baby, olive, almond, avocado or jojoba. If desired, add 5 drops of an essential oil such as vanilla. Mix well.
Body scrubs work best on dry skin, so use this before you fill the tub. Shake well before each use as the salts tend to settle on the bottom. Using a circular motion, rub a generous spoonful of the mixture all over your body, paying close attention to your elbows, knees and feet. Do not use this on your neck and face.
Note, if you have sensitive skin, use dark brown sugar in either recipe. Also cinnamon and ginger may aggravate sensitive skin, so discontinue the use of these spices if you notice any redness or irritation.
Resources
Salt Works: Sea Salt Information - https://www.saltworks.us/salt_info/salt_info.asp
Epsom Salt Counsel: Health Benefits - https://www.epsomsaltcouncil.org/health_benefits.htm
Image Courtesy of: WikiMedia Commons - Elly