Changing the Fashion Game - Famous Fashion Designers who Make Recycled Clothes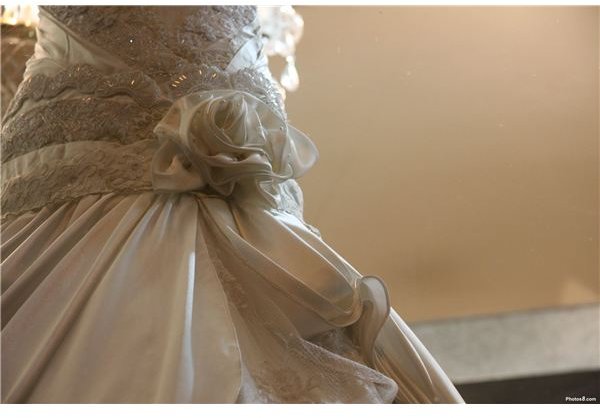 The Rise of Eco-Fashion
Fashion has long been about glitz, glamour, drama and setting trends. For a long time fashion designers have achieved this glamour with the use of leather, fur, silk, cashmere, wool, angora and other fabrics made from the skin and hair of animals. In recent years however, fashion has been increasingly moving towards sustainability. Top fashion designers, discount chains and even couture designers are creating eco-friendly clothing lines. These lines are not about wearing hemp sacks or other boring looks. Instead, designers are creating beautiful looks that allow the fashion conscious to look stylish and polished while putting environmental and social responsibility first. The eco-clothing industry is making moves on several fronts: making clothing out of environmentally sensitive fabrics, choosing responsible production methods that reduce carbon footprints and making new clothing from old outfits.
Those looking to be stylishly decked out will find a nice variety of famous fashion designers who make recycled clothes, as well as organic, fair trade and vegan-friendly.
Recycled Looks
The process of turning raw materials into textiles contributes thousands of chemicals to the environment. According to Earth Pledge however, the majority of a garment's carbon footprint occurs after it is purchased. Of course, many of these garments will be discarded in favor of trendier styles when a new fashion season begins. To keep these clothes from ending up in landfills some designers are recycling vintage looks into stunning new designs.
At the forefront of the pack is Gary Harvey, former Creative Director of Levi Strauss and Dockers Europe. The design visionary revealed a recycled line at London Fashion Week in 2007. The couture ball gowns were made out of innovative recycled items including old laundry bags, military jackets, Hawaiian shirt dresses and discarded wedding gowns.
Top Eco-Fashion Designers
Famous designers with eco-friendly lines don't get much more famous than Marc Bouwer. Born in South Africa, the designer has dressed the likes of Oscar winning actresses Halle Berry, Sandra Bullock and Angelina Jolie, just to name a few. In 2002, the famed designer held his first cruelty-free collection. The designer has also received acclaim for his fabulous faux fur looks.
Stella McCartney, daughter of Paul McCartney has been working in the fashion industry since her teens. After successfully working with Chloé, the designer opened her first store in 2002. The Stella McCartney high-fashion clothing line is blossoming into a fashion empire; offering a complete line of women's clothing that is completely animal free, yet manages to remain sexy, fun and colorful. Shoes, purses, lingerie and other accessories are also part of the line.
Celebrity Eco-Fashions
Well-known celebrities have also jumped onto the ethical fashion revolution. One of the most admired lines is Edun, created by U2 musician Bono and wife, Ali Hewson in 2005. The line focuses on creating beautiful clothing but its true mission is to support fair trade and sustainable employment in developing countries around the world including Tanzania, South Africa, Lima and Peru. Edun clothing features organic cotton and some garments are dyed chemically free by using vegetable dyes.
Not all celebrity fashion lines have been celebrated however. Heather Mills - former wife of Paul McCartney and former stepmother to Stella McCartney, launched a recycled clothing line in 2009 called B[email protected] Fashion critics have slammed the vegan campaigner's line of remodeled looks for men and women.
Looking to the Future
The ethical fashion revolution shows no signs of slowing down. According to the non-profit Organic Exchange, sales of organic cotton climbed to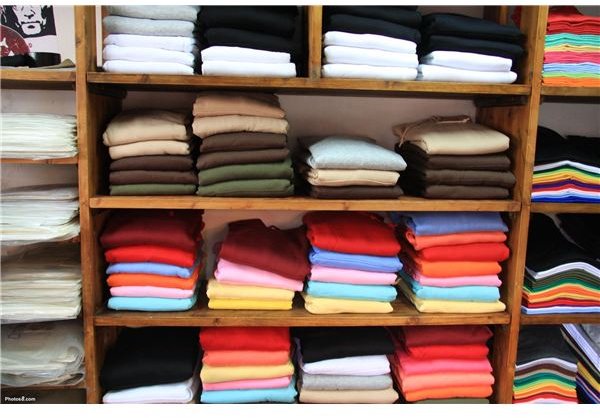 $4.3 billion in 2009. Among the companies purchasing organic cotton, is international discount chain Wal-Mart. The retailer offers organic cotton tees and jeans among other items. Tesco, a large-scale retail chain in the United Kingdom has both organic and fair trade clothing items available to consumers.
The use of bamboo, hemp and other natural fibers are also increasing, encouraging more designers to join the club of famous fashion designers who make recycled clothes. As the ethical fashion revolution continues, saving the planet and still looking good, keeps getting easier!
References
Earth Pledge (https://earthpledge.org/ff)
Organic Exchange (https://organicexchange.org/oecms/images/stories/publications/2009_OE_Market_Report_Executive_Summary_for_web.pdf)
(Photos courtesy Photos8.com)