Unique Recycled Crafts- Ideas for Using Materials around the Home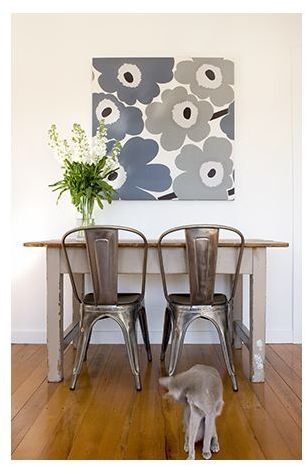 Making Unique Recycled Crafts
In this day and age, people are beginning to understand the effects of one's personal actions on the environment. Efforts are being made to reduce, reuse, and recycle materials in order to minimize waste. One such effort is to make unique recycled crafts for personal or household use or as gifts to others. The following ideas are simple enough for anyone to do.
Recycled Fabric
Wall decoration. Turn a favorite old fabric or a printed dress into a decorative wall hanging by covering over a black canvas. Use industrial staplers to secure the fabric in place and as tight as possible. Either use a big canvas or smaller ones for a grouped wall art.

Eco-bags. Make eco-bags for shopping and groceries to avoid using plastic and paper bags. Create a rectangular pattern using manila paper. The size of the rectangle and the handle strips depend on one's preference. Cut the fabric based on the pattern. Sew them by hand or by sewing machine. Another option but requires more effort is to make a patchwork of various fabrics and use this as the main fabric of the bag.

Belts and accessories. Turn jeans into braided belts by cutting long strips and combining them into three main portions. Knot one side, braid them, then knot at the end to secure it. Also, make appliqués by cutting the fabric into small circles or other shapes and glue or sew them together. These appliqués can be used as pins, as pendants to necklaces made of cut fabric, or as adornments to plain headbands.
Recycled Paper
Place mats. Cut lengthwise into 1-inch strips paper from old magazines, posters, or even maps. Form some strips into columns first then weave the other strips row by row. Use double-sided tape to secure the strips in place. As an added touch, secure all four sides with a decorative tape. Either use a sealer, such as an all-in one glue or laminate the placemats to secure.

New cards. Use favorite pictures and images of old cards as the front design of a new card made of thick recycled paper or any other thick paper such as construction, text or cover paper.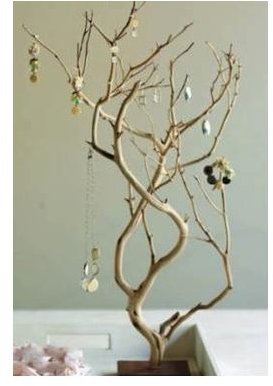 Other Materials
Twig Jewelry hanger. Use twigs that branch out in an upward and interesting manner to serve as jewelry hangers. Use non-toxic paint for a splash of color. Add sparkle by sprinkling glitters (gold, silver, or same color as the paint) on it. Put it upright by using a small and narrow vase or glue it to the center of a polished wooden block.

Crocheted mobile phone pouches. Plastic bags can serve as yarn to make crocheted phone pouches. Flatten the plastic bag and fold them lengthwise until it is 1 inch thick. Cut off the handles and seams (top and bottom), then cut the remaining into 1 inch thick pieces. Knot the loops together. Repeat using other plastic bags. Roll the resulting plastic yarn into a ball. Use a thick crochet hook (around 3 mm) for this purpose.
There are a multitude of unique recycled crafts one can make. These are only a few ideas where people can use old materials to create more personal and unique items. All it takes is a bit of creativity and to think outside of the box, with the conviction that these efforts are for the purpose of taking small steps into living green.
Sources Used:
[Recycle Plastic Bags: Making Plarn at Home](/tools/Recycle Plastic Bags: Making Plarn at Home)
Photo Credits:
- Emily Andrews Photography https://www.emilyandrewsphoto.com/
- Design Milk https://design-milk.com/organize-your-jewelry/