All About Smart Electric Meters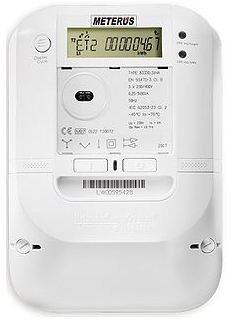 Introduction to Smart Electric Meters
The governments of many nations throughout the world have invested in the energy saving innovation of the smart electric meter, which constantly monitors the electrical, gas or oil energy consumption by its residents as well as the amount of CO2 produced by your household. The smart meter transmits this information to a database center where it is analyzed and any energy saving techniques passed back to the customer, lowering their energy consumption and carbon footprint.
The data is in real-time and can be viewed whenever you want; which means if you are using excessive energy, you can identify the culprit and take immediate action.
This is an article on saving energy in the home by having a smart meter fitted. Here we shall examine the purpose and operation of the smart meter, having a look at the projected savings in energy and also the controversy associated with its installation.
We begin then with the smart meter purpose and operation.
The Purpose and Function of a Smart Electric Meter
European and American citizens are among the first to have smart electric meters installed in their homes. The reason governments are keen to install smart meters is two-fold; domestic energy consumption is one of the major contributors of CO2, and most governments signed up to the Carbon Reducing Commitment (CRD) at the last Earth summit in Copenhagen.
The smart meter is reputed to improve initial energy efficiency by 15-20%, and thereafter about 2 or 3% annually, with the attendant drop in CO2.
Modern smart meters achieve this by constantly monitoring the energy consumption of each individual appliance, such as the central heating system, your fridge/freezer and TV, transmitting this data back to the energy supplier via a wireless network. Here it is scrutinized, where there are necessary proposals offered to the consumer regarding any untoward energy consumption, thereby increasing the overall energy efficiency.
It also supplies a running total of your energy consumption in units (kWh) and currency ($) which eliminates the need for further estimated energy bills and never having to take another electric meter reading.
Controversy
There have been complaints from residents in several states in the USA who claim that inaccurate readings have been recorded by their newly fitted smart electric meters, claiming this anomaly has resulted in them paying more than usual for their power consumption. However, energy suppliers maintain that this was due to rising oil and gas prices being passed onto consumers, which along with abnormal warmer temperatures, meant increased use of the energy-hungry air conditioning unit.
Other residents were concerned about privacy as they believed the wireless network which transmits the information was not secure, enabling criminals to hack into it and extract personal information.
Residents also expressed concern that criminals could also use information being transmitted to ascertain the householder's whereabouts; whether they were at home, out and about or on holiday.
Summary
The smart meter is a relatively modern innovation which monitors the energy used by a household, transmitting this information back to the energy supplier.
The energy supplier then uses this information to determine the household's main energy consumers. They will then offer some energy saving proposals and monitor the effect this has on your future energy consumption.
Residents can view their energy consumption at any time. As the readout is in real-time, immediate action can be taken to reduce consumption.
Numerous states have installed electric smart meters to residential homes but not all residents are happy with them; some complaining that their privacy and security have been compromised.
Smart Electric Meter Illustration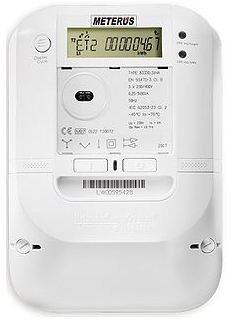 Internet Sites Visited
https://www.npower.com/web/At_home/electricity_and_gas/SmartMetering/index.htm
https://www.bettergeneration.com/ideas-for-saving-energy/how-to-save-energy.html