Recycled Shipping Boxes or Envelopes: Uses and Where to Find Them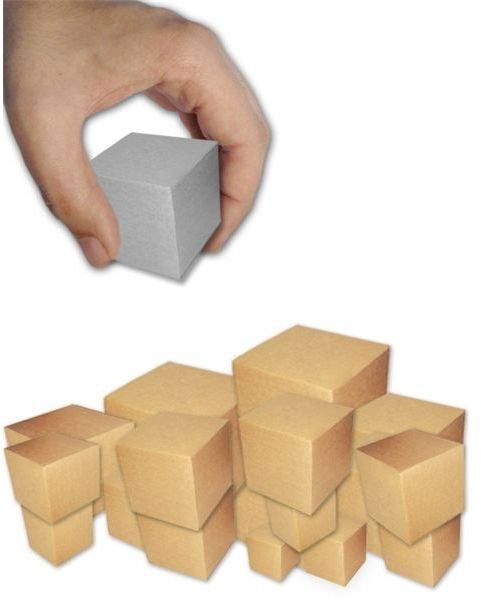 Recycled Boxes
Recycled shipping boxes or envelopes are high demand these days. With the boom of the green movement, more people choose to ship and send items with recycled cardboard and paper. Now that business practices are green as well, recycled materials have become a hot commodity, especially to impress customers and save money.
To purchase boxes with recycled material, simply head to your local Staples and check out their selection. Staples offers recycled boxes of various shapes and sizes from cardboard that is composed of a minimum of 50 percent recycled material. For example, an 18 x 18 x 16 inch Staples Medium Box Bundle costs $29.99 for a 10-pack. Massive wardrobe boxes (20 x 20 x 44), which also contain a minimum of 50 percent recycled content cost $35.99 for a three-pack.
For smaller shipping, Office Depot has a Bankers Box that is made of recycled material (though the exact amount is unknown). It costs $13.29 and measures 4.5 x 9.5 x 23.25 inches. A larger Banker Box to store and ship files with measurements of 10 x 12 x 15 is $6.79 and guarantees it is a "100 percent postconsumer recycled storage box" (OfficeDepot.com).
Why buy recycled boxes? You are not damaging the environment while shipping items and keeping your ecological footprint down. For business, it also looks great to customers if you ship with a recycled logo on the box. And it shows your employees that environmental awareness is a top priority in your company.
Recycled Envelopes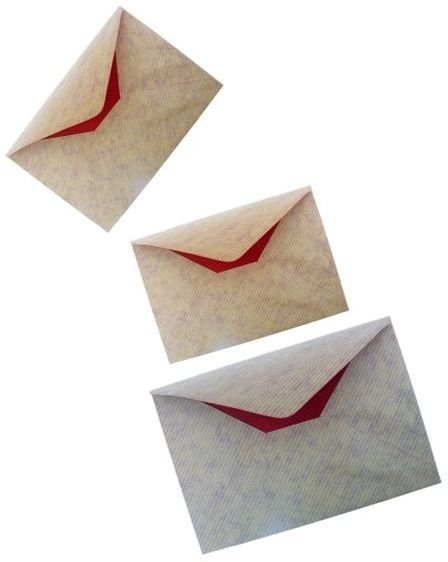 The price of recycled envelopes can be quite cost-effective, especially if ordering online. On Amazon.com, you can order a box of 110 Ampad Envirotech recycled catalog envelopes for $10.14. These envelopes are made of 100 percent recycled materials so you can be sure that everything you send is eco-friendly. Most businesses are going paperless these days, but for the company that still sends out several envelopes a month, it is best to buy in bulk.
Both Staples and Office Depot and other office supply stores also carry recycled envelopes as well. If you buy envelopes in mass quantities from a retail chain, see if you can reap any rewards or extra benefits by giving them plenty of business. Ask the store manager if an account can be started in your business's name and if you can receive a percentage off the total bill.
Using recycled envelopes is great publicity for a business. When you send an informative letter or bill, the customer will notice that you're using recycled material. Make sure the paper in the envelope is recycled too, so customers can be impressed with your total green effort and spread the word amongst their friends.
Now that you know about recycled shipping boxes or envelopes, use them at home or in your business to lessen your carbon footprint and increase your popularity in the business community. Using recycled materials shows you are a thoughtful, considerate person who cares about the environment and community around you.
References
https://www.amazon.com/Ampad-19705-Envirotech-Recycled-Envelopes/dp/B000J0AS1M/ref=sr_1_3?ie=UTF8&s=office-products&qid=1273075475&sr=1-3
https://www.officedepot.com/a/products/940395/Bankers-Box-Recycled-Liberty-Storage-Box/
https://www.staples.com/18%28L%29-x-18%28W%29-x-16%28H%29-Medium-Box-Bundle/product-nr_462702?cmArea=FEATURED:SC1:CG16:DP1428
Photos by luigi diamanti / FreeDigitalPhotos.net – freedigitalphotos.net/images/view_photog.php?photogid=879
This post is part of the series: Green Packaging for Home and Business
This article series discusses ways to pack and ship green both at home and in the office. Learn how to recycle packaging and what green packing materials are available to consumers. Reduce your ecological footprint with eco-friendly packaging techniques!