How to Repurpose Wool Jackets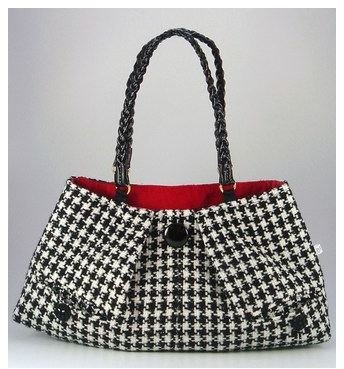 Repurpose Wool Jackets
Wool jackets normally serve out their lives in either one of two ways. The first way being loved by the owner, worn continuously and kept up on repair. The second way being tossed aside or donated due to the heavy nature of the wool fabric and the advent of layering garments taking precedence over hefty jackets. The second way does leave a lot of wool jackets by the wayside taking up space in closets, donation centers and landfills. There is an alternative for those who have to deal with unwanted wool jackets beyond the previous ways and that is in repurposing.
Repurposing wool jackets gives the fabric new life in green and crafty ways. In order to repurpose used and unwanted wool jackets, all one has to do is change their purpose by turning them into something else. The ways in which to do this are only limited by imagination and resources on hand. Here we are going to look at a few ways in which you can get started on repurposing those wool jackets.
Create Various Items from Repurposed Wool Jackets
The are a variety of ways to repurpose old wool jackets. One way that has become quite popular in the green community is by turning them into bags of all sorts. Handbags, shopping bags and smaller clutch style purses made from wool jackets are sturdy and easy to put together. If you are handy with a sewing machine, then it is just a matter of getting a pattern, cutting and sewing.
To the left is an example of a designer made repurposed wool jacket that was turned into a handbag.
This handbag was made by Helen Bellomo and she carries a wide range of repurposed and upcycled purse designs through her shop Helen's Handbags. You can learn to make one yourself by following Cyndee Kromminga's tutorial on making a medium sized purse from a wool suit jacket here: How to Make a Purse from an Old Suit.
Other ways in which people have repurposed wool jackets, and a few of these can be done without purchasing a pattern are as follows:
Cellphone and iPod case
Laptop and Notebook cases
Pillows
Stuffed animals
Floor Rugs
Coffee Table Runners
Drink Coasters
Quilts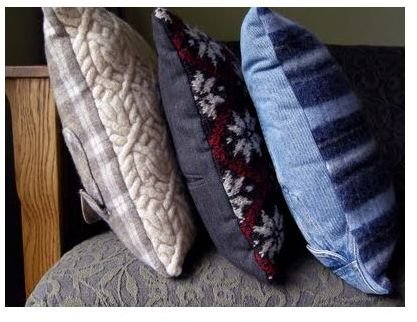 Green crafter Betz White has made many items by repurposing wool jackets and sweaters. The image to the left showcases the handmade pillows that she created by reurposeing old wool garments. The first pillow is made from a combination of felting a wool sweater with a flannel backing, the second pillow is made from a non-felted wool sweater with a wool suit backing and the third also comes from a felted wool sweater with a denim jacket backing.
When making your own you can use any number of fabrics but if you repurpose your wool in this way, you will end up with a sturdy pillow that stands up to the many uses of a family home even with pets.
*images provide by and ©2010 Betz White Productions, LLC. and © 2010 Helens Handbags