Inventive Ways To Repurpose Denim Shirt Material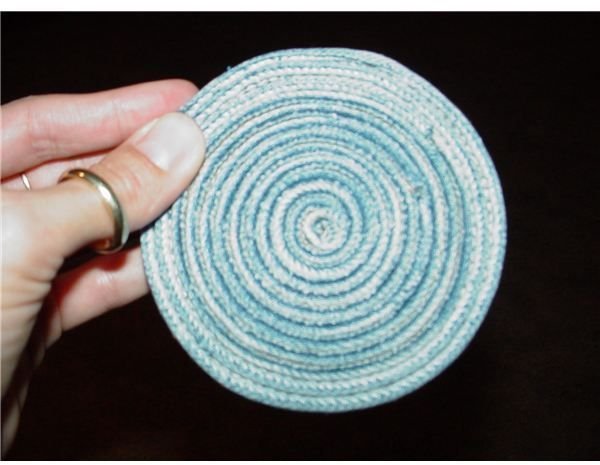 If you're searching for simple ways to protect the planet from excess waste and debris, then take the initiative to repurpose denim shirt material when you can no longer wear these shirts in their original form. Reuse the remnants of just one denim shirt in a multitude of ways.
Clothing Accessories
If you have basic measuring, cutting, and sewing skills, you can turn shirts made with dark or light denim fabric into stylish accessories. When your denim shirt becomes worn or torn, use the good remnants of the material to make items such as:
Hair ties or hair bands. Make decorative hair ties for girls by cutting long, even strips of denim and gluing small plastic gems onto the fabric. Combine denim scraps with elastic to make ponytail holders, or wrapped around a plain plastic headband and glued into place.
Belts, vests, and shoelaces. Make a denim belt by measuring and cutting a long strip of fabric and sewing seams around the edges to prevent fraying. Easily transform a denim shirt into a cute vest through removal of the collar and sleeves. For a creative and fun look, thread very thin strips of denim through shoelace holes.
Decorated patches for clothes. Kids can decorate their shirt-material patches with paint, sequins, or colored plastic gemstones. An adult can then sew the patches onto tops, jeans, or pants to cover holes.
Household Ideas
Denim is a durable fabric that has several useful household purposes. Rather than disposing of old denim shirts when they're no longer wearable, cut the material into a variety of towel-sized pieces and use them to:
Clean dusty and dirty furniture surfaces. A denim shirt can yield a number of rags for cleaning mirrors, windows, and countertops. Pour some furniture polish on the rags to shine wooden dressers, tables, and chairs.

Shine, clean, and polish your vehicle. Pour cleaning solutions on denim cloth and rub in gently to keep both the interior and exterior of your car looking bright and new.

Dry wet hands and face. Place a few small denim towels in the bathroom or kitchen for convenient personal use. While heavier denim, such as material from jeans may not be suitable for this purpose; denim from shirts is typically thinner and softer.

Repurpose denim shirts into rugs. Denim is durable cotton and easily reused into long-lasting rugs by braiding strips of the denim and stitching the braids together. Smaller strips of denim can also be sewn to backing or latch hooked onto canvas for a deep pile rug.

Make a quilt to stay warm. Denim also makes an excellent quilt. Cut squares of unworn fabric from the repurposed denim shirt and sew them together for a homemade blanket or quilt.

Potholders can also be made from the dense denim fabric. Cut several denim squares and sew them together around

the edges to make one thick potholder.

Double stitched seams from any part of the shirt can be cut off in strips and rolled into a coaster. Use tacky glue, or craft glue to hold the seam into it's rolled shape. This idea can be seen in the photo to the right.

Make throw pillows from repurposed denim. Cut the denim shirt into 2 squares slightly larger than the size of the desired finished pillow. Working with the fabric wrong side out, sew around 3 sides. Turn the fabric right side out. Stuff the pillow with polyfill or cotton filling. Sew the remaining edge closed by hand stitching it with the whip stitch.
Denim Crafts
Crafty people can recycle denim shirts to use when making art projects. If you enjoy crafting as a hobby or like to do crafts with your kids,
save denim remnants for the following handmade creations:
Book and photo frame covers. Add some flair to a favorite book by covering it with denim shirt material and adding decorations. Attach strips of denim with glue to the borders of picture frames.
Denim flowers can be made cutting off the cuff of the denim shirt sleeve and winding it into a rose shape. Run tacky glue along the lower edge of the flower before rolling it to ensure the denim stays in place.
Cover a flower pot, frame or anything else you want to jazz up around your home with denim and embellish it with ribbon, beads, or jewels.
Green-friendly people who repurpose denim shirt fabric can extend this practice to include denim blue jeans as well. With so many options available for recycling this material, the negative environmental impact of denim disposal can easily be reduced with a bit of effort and creativity.
Credits:
Images provided by Heather Schulte.
Sources:
Author's own experience and "How to Reuse or Recycle Denim."