Old Furniture, New Designs
Table, chairs, doors, windows, shelves, cabinets, cartons, even old chicken coups can be given a new life and reinvented into a useful furniture item at home or office that stands apart from the crowd. Here are a few ideas to get you started,
Cupboard Door to a Tray – When an old cupboard door comes out of its hinges, it is a good idea to use the same as a tray. All you have to do is to keep the door handle intact and add another door handle on the opposite end. Remove the hinges, repaint it and add a unique design pattern.
Old Couch with a Personalized Cover – This is an idea that helps repurposing a lot of many things at once. If your old, drab couch needs a new cover, just stitch together old fabrics pieces, old jeans, aprons, tea cloths, and get the cover made out of these materials. Your new, vibrant, customized couch will definitely be the talk of the town.
Wooden Crates to a Spice Rack – Two or three old crates can be glued or nailed together and then hung in the kitchen to provide a neat space for storing spices.
Chicken Coups to Bookshelf – The long-forgotten chicken coups that were once used as home for your hens can be cleaned thoroughly and used as storage areas or as bookshelf in your living room. Just nail them together and mount on the wall.
Old Door to a Folding Table – If you need a rather unique looking inexpensive folding table for parties, yard sales or family get-togethers, use an old door to make one yourself. Just get some very affordable banquet table legs from a hardware store and attach them to the sturdy old door. You can re-paint it the way you wish and use it for years to come.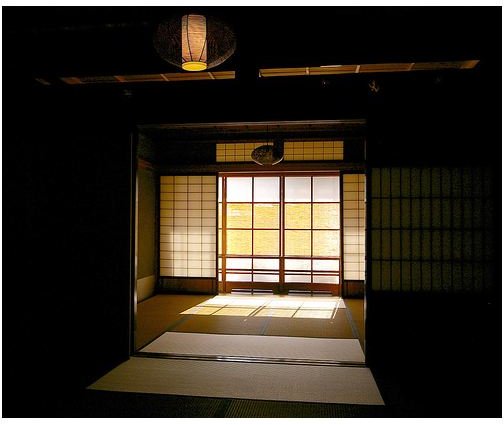 Old Window to a Photo Frame – Make faces of your family and yours peep through the windowpanes by using the old window as photo frame. To do that, clean the surface removing the old paint, paint another color or leave it with a rustic look and just stick your favorite photographs to each pane.
Drawers to Storage Trolleys – Surprise everyone with an extra storage space under the bed by attaching some old suitcase wheels or new ones bought from a store to your old drawer. It comes in very handy in kids' room to keep the toys, stationary etc. in place.
Apart from these easy-to-do ideas you can repurpose furniture as many ways as possible. You will realize that it is fun, creative, cost-effective, and extremely satisfying as your act is saving many trees from being cut for new furniture. Simple tools and tricks not only make a difference to your interiors but to the environment as well.
Sources
Image Credit: Flickr photo by BooDilly and SBA73
Reference:
Decorology Interior Design & Decorating https://decorology.blogspot.com/2009/05/great-furniture-repurposing-ideas.html
Cool Huntg https://coolhuntinggreen.com/
Repurpose: Turn an Old Door into a Folding Table https://factoidz.com/go-green-recyle-turn-a-door-into-a-folding-table/