Ways to Recycle Denim and Recycled Jean Projects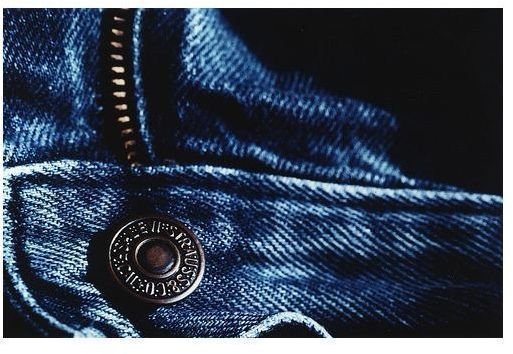 Recycled Denim Home Insulation
Blue jeans (denim) have been around for centuries. In 1853, Levi Strauss had an idea to convert tent and wagon canvas into overalls so prospectors during the Gold Rush would have heavy-duty clothing while mining. This was the beginning of blue jeans, which is still a staple in American culture.
Now as we are going green and conscious of what we use and reuse, we can look for ways to recycle denim. Nearly 24 billion pounds of clothing end up in landfills each year, so reusing jeans is very eco-friendly. When you have jeans that are too far-gone to wear or repurpose, ship them off to be recycled into an insulation product that is used in home and commercial construction for energy efficiency. Using recycled denim insulation helps you because not only is Fiberglass insulation bad for the environment, it also causes health problems when humans inhale it.
There are two companies that manufacture insulation from recycled denim and cotton fibers, Green Jeans Insulation and Bonded Logic. The product, called UltraTouch Natural Cotton Fiber, is made from 85% recycled material, making it a green choice for home insulation. There are no VOC concerns - no chemical irritants and no itch when using it. This insulation is a Class-A building material and meets the highest ASTM (American Society for Testing and Materials) testing standards for fire, smoke, fungi resistance, and corrosiveness, according to Bonded Logic, Inc. The product provides sound insulation as well as thermal performance. When you use this product you are going green and raising the LEED (Leadership in Energy and Environmental Design) factor as well. These companies are based in Wisconsin and accept donations of denim for their cause.
Jeans can be Repurposed: Ideas and Recycled Jean Projects
When you have outgrown a pair of jeans, but they are just too new to be recycled, think repurpose. There are numerous crafts that use denim as their focus. Here are a few to try.
-Cut long jeans to make denim shorts.
-Recycle jeans to make a tote bag to use as a purse or book bag.
-Bulletin boards can be recovered and look great. Take a straight piece of denim from a leg of jean pants or a skirt and cover a cork board with it. You can also attach some patch pockets to hold pencils or other odds and ends.
-Make long draft stoppers by taking legs of jeans and filling it with strips of old fabric or rags. Put them down by the door or windowsill to keep the house insulated.
-Use denim for eco-friendly chic decor for your home. Denim coasters help to protect furniture from drinks and even the waistbands from denim jeans can be woven into rugs.
-Remove the back pockets from old jeans and sew to a larger sheet of fabric. Hang this sheet on the back of the door and the pockets make a handy organizer.
-Use denim fabric from old jeans as patches for newer jeans or other clothing. Patches can be decorated with embroidery or fabric paints for a chic look.
-Make a denim lunch sack for the kids or even for an adult at work.
-If you ache from sore muscles, use old denim to make a heating or ice pack. Take a leg from a pair of jeans and sew up the bottom end. Fill with rice and then sew up the other end securely. These can be microwaved for heat therapy or placed in the freezer for a cold pack.
These are only a few ways to recycle denim - the possibilities are endless with this sturdy fabric. So when your favorite jeans wear out - give them a second chance by recycling and reusing.
Sources
Bonded Logic - https://www.bondedlogic.com/ultratouch-cotton.htm
How to Recycle Your Jeans - https://www.thegreenestdollar.com/2008/11/how-to-reycle-your-jeans
Old Jeans Become a New Way of Insulating Homes - https://www.naturalandsustainable.com.category/denim-insulation
Blue Jeans That Turn Green - Sun Sentinel Newspaper. Sunbytes; April 4, 2010
Photo credit - Knut Meffert https://www.flickr.com/photos/knut4you/354573667/