Environmentally Friendly Cosmetic Companies for Green Beauty and Body Care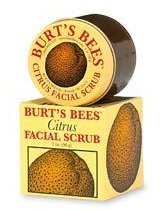 Natural vs. Synthetic
Looking over the ingredient list for most cosmetic products, from eye shadow to body lotion, there are usually about two or three dozen ingredients, most of which are unrecognizable. These ingredients are often synthetics, many of which are petroleum-based, and some of which are toxic to the skin and the environment.
Eco-friendly cosmetics, on the other hand, are specifically created with the well-being of the consumer and the environment in mind. Environmentally friendly cosmetic companies provide plant and mineral-based products, which are not only non-toxic, but nurturing. Through supporting these eco-conscious businesses, the green body care and make-up market will continue to grow.
There are few regulations for cosmetics and information about the long term effects is difficult to access. Whether an actual product should be considered toxic or not is left for the consumer to decide. The reality is many conventional products are made from substances — fragrances, dyes, preservatives, and bases — which on their own have been shown to have serious negative effects. For information on the potential effects of cosmetic ingredients, the public-interest group, Skin Deep provides well-researched data on most products on the market.
Healthy Skin and Earth
Many ingredients are potentially harmful, especially when used regularly. For example, a ten-hour liquid face foundation, made by one of the most successful make-up companies in the United States, has ingredients which are linked to cancer, developmental toxicity, allergies, environmental violations, neurotoxicity, lung and skin irritation, and cellular level alterations, according to Skin Deep.
Eco-friendly cosmetics are made with ingredients such as bee pollen, natural flower essences, and minerals. They provide the skin with nutrients, moisture, and positive phytochemicals, which over the years will improve skin, rather than degrading it. Not only are they healthier, but green products are better for the earth. Synthetics used in cosmetic products are washed off each evening or are absorbed into the bloodstream. In both cases, they eventually enter the ecosystem, introducing unnecessary toxins and chemicals into the soil and water.
Green Companies
Burt's Bees is one of the most popular natural cosmetic companies, having grown in popularity over the past ten years for their down-to-earth marketing, reasonable prices, and great products. From tomato facial soap to honey lip balm, they supply a range of green skin care and beauty products created without the use of synthetics.
Ecco Bella has an incredible line of cosmetics, made from minerals and flower waxes. They also have perfumes made from essential oils, and an extensive line of eco-friendly skin and hair care products.
Korres is a Greece-based company. They focus on effective, plant-based products, which are meant to provide beauty through natural well-being. They frequently enhance their products with antioxidants and botanicals, meant to fight the aging process, and create beautiful, healthy skin.
Aveda is one of the leaders of plant-based beauty. They often use organic ingredients and focus on sustainability. Aveda has an extremely diverse selection of products.
Today there are so many environmentally friendly cosmetic companies to choose from. They offer a non-toxic, natural alternative to the conventional. They also teach a valuable lesson — that beauty does not have to be at the expense of the environment.
Resources
Skin Deep Cosmetic Database https://www.cosmeticsdatabase.com/
Loux, Renee. "Easy Green Living: The Ultimate Guide to Simple, Eco-Friendly Choices for You and Your Home." (Rodale, 2008).
Photo Credit
photo by Angel with Horns (CC/flickr) https://www.flickr.com/photos/crystalliferous/2318053509/.