Help the Environment with a Green Summer Vacation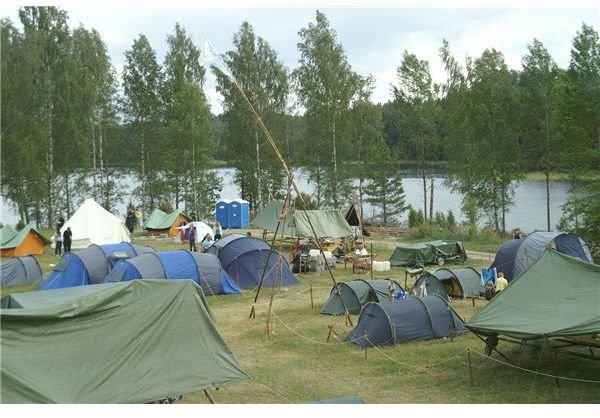 Tent + Camping
What better way to offset your carbon footprint than using the natural resources around you? Camping may be the most environmentally friendly summer vacation choice you can make.
To begin, choose a campsite you can drive to in order to offset carbon emissions caused by air travel. In fact, the closer the location, the better.
While at the campsite, use the earth's resources.
Fish in the lake and cook the fish for dinner.
For activities, hike and bike for low environmental impact fun.
Bring natural tick repellent and natural bug spray to stave off insects. Do not spray harmful poisons into the air.
Every day, clean up after yourself at the campgrounds. Throw all rubbish into bins, not all over the area.
If the campground does not provide recycling bins, put all items to recycle in a bag and bring them home to rinse and recycle.
Hotel + Hiking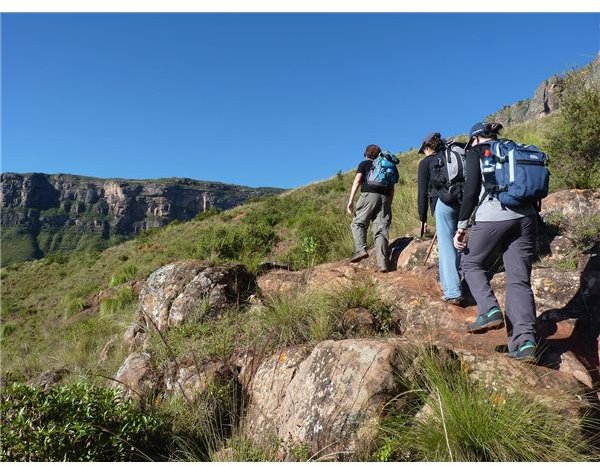 You might entertain the idea of an eco-friendly vacation but don't love the idea of "roughing it." Creepy crawlers, porcupine quills scratching against the tent in the middle of the night and not showering for days simply doesn't sound fun.
Instead of camping, consider staying at a bed and breakfast. Why? Many bed and breakfasts now offer green hospitality for their guests. For example, some B&Bs give you the option of not changing towels and bed linens every day, reducing water and energy usage. Usually, there is a sign in the room to inform you of this option. In addition, many B&Bs offer organic breakfasts as part of the package. Those in rural areas tend to use local farmers or farmers' markets to buy their food, resulting in omelet made with eggs from organically-fed chickens.
For daytime activities, hiking is the best way to go. It causes the least amount of damage to the environment if you just hike, which means not throwing plastic sandwich wrappers on the ground. When a group hikes, there is no reason to harm the earth. Pick up after yourself. If you finish a bottle of water, put it in your bag and recycle later. What you come in with should be what you come out with. In fact, you may even want to bring a small trash bag with you and pick up others' garbage you find along your trek.
Hiking is a great way to see beautiful views and get exercise without hurting the environment. Pack a healthy picnic lunch and enjoy a rest on the trail. Hike at your own pace, stopping for photo opportunities or just taking in the scenery. Also, if you love to bike, biking is another great vacation activity. With no carbon emissions, such as from cars or recreational vehicles, biking along a path brings no harm to nature.
Summer trips to help the environment can be fun and respectful to Mother Nature at the same time. Plan ahead and choose accommodations with a low environmental impact. Your summer vacation can be fun and offset your carbon footprint at the same time.
References