Craft Ideas for Recycled Items Such as Plastic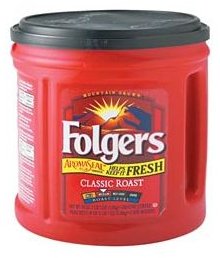 Plastic Coffee Can Craft Ideas
Two craft ideas for recycling plastic coffee cans are a drum, or a memory time capsule. In addition to these crafts, they make great recycled storage containers for craft supplies.
To make a drum, glue construction paper around the outside of the can. Let kids decorate the construction paper as they like with stickers or drawings. Cut a piece of tan felt, or other recycled cloth, to cover the lid. It should overlap the edges of the lid 2 1/2 inches on all sides. Glue the cloth to the lid and then tie a rope or string around the outside of the lid to hold down the edges of the cloth that covers it. Glue a similar rope or string around the base of the drum. Dowel rods, sticks, and long wooden tinker toys all make good drum sticks for using the drum.
A time capsule is a wonderful family tradition for saving old memories. Consider creating a family time capsule each New Year's Eve and opening it the following year to reminisce. Put in new contents and save the time capsule away for the next year. Plastic coffee can time capsules can also be used as a scrapbook for storing permanent reminders of a special event, such as the birth of a child. Cover the outside of the coffee can in event specific wrapping paper, such as birthday paper, wedding paper, or wrapping paper for a new baby. Place items from the event inside the time capsule that are too large for traditional scrapbooking.
Plastic Bag Craft Ideas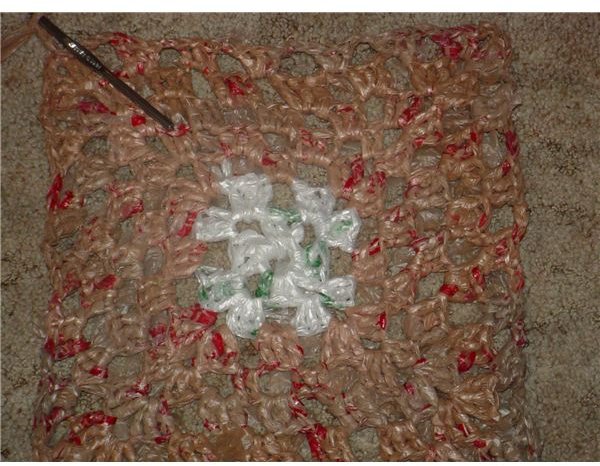 It is very important that plastics be recycled, because most are not biodegradable. Plastic bags are in abundance in most homes. It's a good idea to switch to reusable shopping bags, but put the plastic bags already on hand to good use, or use friends' bags to make recycled items. Plastic bags can be recycled in crafts by crochet, weaving, or braiding the bags.
Those who crochet can use plastic bags in place of yarn. The bags are cut open at the bottom and the handles are removed to yield a flat piece of plastic. Once the plastic bag is smoothed out flat, it can be cut into strips. These strips will work in most crochet projects calling for a bulky yarn. An M size crochet hook works well for crocheting plastic bags. Also, because plastic is used as the yarn, the crafts will stand up well to weather and moisture.
For those who do not crochet, the plastic bags can be used by snipping off the handles and rolling the plastic into long ropes of plastic. These ropes of plastic can be weaved to make rugs, shopping bags and tote bags. For crafters that like to braid, the plastic bags can be braided into ropes and dog leashes.
Plastic bags have been banned in some countries due to their negative effects on the environment and wildlife. Do your part and discontinue using plastic bags. Also, try out some of these craft ideas for putting the bags already in existence to good use.
Why Put Recycled Items to Use as Craft Ideas?
Crafting with recycled items reduces the energy consumed by typical recycling. Plastics are just a few of the recycled items that can be used to make crafts. With a little imagination and creativity many other recycled items can be used for craft ideas.