A Guide to Eco-Friendly Toilets for Camping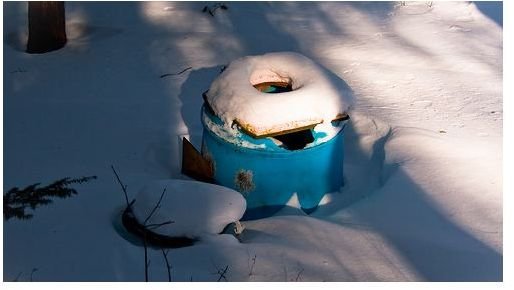 Being Responsible
When camping, it is important to respect the environment, and leave it as pristine and beautiful as it was when it was found, if not more so. This means following eco camping guidelines, such as washing without soap, only using fallen branches for firewood, and disposing of waste — all waste.
Human waste should not be left behind, anymore than candy wrappers or beer bottles. In fact, excrement is not only a water and soil pollutant, but a health hazard. It can potentially spread bacteria and disease. If left near any body of water, even a small stream or river, it can end up in the water supply, affecting both animals and humans. Not disposing of waste properly can also attract wild animals while camping. Aside from all health and safety issues, it is disrespectful to other people who want to enjoy the natural environment.
Find out all about eco-friendly toilets for camping and how to properly use a camping toilet for proper waste disposal.
Outdoor Toilets
Whether homemade, or dynamically designed, a toilet that is designed for camping provides an alternative to human waste pollution. There are a variety of models to choose from, from light-weight foldable devices, to fully-flushable systems. The Easy Care Toilet is one of the most efficient toilets, and is used by both the US Military and the National Park Service. It is lightweight and easy to unfold and then re-pack, ideal for hiking to multiple campsites. The BioToi camping toilet was designed for the Norweigian army. It is inexpensive and simple, although not quite as easy to carry as the Easy Care model. Visa Potty is a portable, flushable model. A little more expensive, but well-designed for use and cleaning.
What then, makes these toilets eco-friendly? What about outdoor facilities which use chemicals to break-down waste, or bags that will only pollute the environment? To practice sustainable camping, it is important to not only use a camping toilet, but to use one that will not have a negative impact on the environment.
If purchasing a product, look for models which use biodegradable bags, such as patented Wag Bags. Wag Bags are made from polymers and natural starches, and are made to break down within six to eight months. During long camping trips, or in situations where it may not be possible to store waste to be disposed of off-site, these bags can be buried in the ground. If burying excrement, dig a hole six inches deep, at least two hundred feet from any water or other campsites. Do not bury toilet paper.
Toilets which use chemicals are not safe for the environment. Toxic chemicals, to mask odors and break down organic material, are dangerous for animals, children, and the earth. Try to avoid introducing any unnatural substances into a delicate ecosystem.
DIY Toilets
It is also possible to make a camping toilet. This method is environmentally-friendly and efficient. Simply take a clean plastic bucket, line it with a biodegradable plastic bag, and top with a snap on toilet seat and lid. Use a natural product such as wood chips to contain the odor and help break down the material. When the bag is full, tie it shut. When leaving the campsite, the bag of waste can be carried out in the bucket, with the snap toilet seat lid covering the top.
When vacationing in the great outdoors, eco-friendly camping toilets make taking care of a messy situation, simple and efficient. They make green, responsible camping possible.
References
This post is part of the series: Eco Camping
Learn how to value and respect nature by practicing eco camping. Children and adults, and the earth, will benefit from an environmental mind-set, when approaching the great outdoors.