Glass Block Ideas When Reusing: Home Improvement and Creative Tips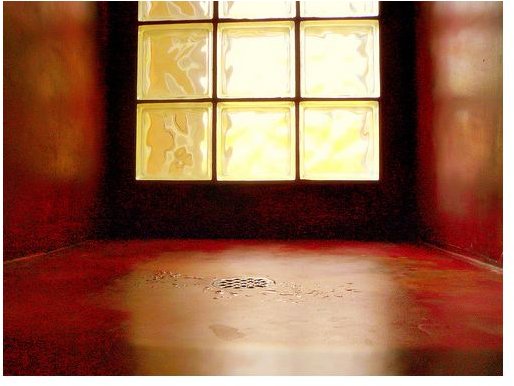 Glass Blocks for Green Building
What are glass blocks? Made from sand and limestone, they are essentially two pieces of glass fused together, forming a hollow vacuum inside. Also known as glass bricks, the cubic, or rectangular pieces are used as an alternative building material for walls, floors, windows, and other construction pieces. Glass block walls can be found as partitions in offices, dividers in entranceways, and as shower walls. Allowing natural light to pass through, they tend to enhance the appearance of any home or building. What are the environmental advantages to using this material?
Glass block is made from an abundant raw material or from recycled glass, making them a sustainable asset for green builders. They are extremely durable, lasting at least fifty years. They offer a unique combination of passive solar lighting, with a secure, private, and insulated barrier; and…they are reusable. Reusing glass block is a great way to increase the worth of this unique, yet extremely efficient material.
Windows
Salvaged blocks can be reused for construction projects as long as they are not cracked or otherwise physically compromised. One of the best uses of these materials is creating or replacing windows. Glass block windows combine the security, privacy, and low-maintenance of bricks, with the lighting of regular windows (especially in the basement, where windows are usually of a lower quality, and could be broken into). Using glass blocks is a way to securely seal an opening, while still allowing for natural lighting. Areas where sunlight is desirable, but the transparency of a window is not, such as bathrooms, stairways, and even windowless kitchen walls, can really benefit from adding a glass block window.
As an increasingly popular building material, these alternative bricks can be found locally. Contact area contractors to see if they have any salvaged materials for sale, or even to give away. Manufactured glass blocks are often made from recycled glass as well.
Home Decoration
Aside from reusing glass block for remodeling projects, this material can also be used in unique ways around the home. With a small light kit, found at most hardware stores, a used glass brick can be made into a soft, radiant light fixture. Simply place the light into the hollowed out center of the block. It can be painted first for added color, or to dim the light. Try painting on decorations, such as butterflies or animals, and use as a children's night light.
With both an organic, and modern appeal, glass blocks look attractive almost anywhere. They can be used on bookshelves as bookends, as an eye-catching paperweight, or as an interesting door stopper. They also work beautifully in gardens. You can use them to line flower beds, or simply place appropriately in a garden to refract sunlight.
Resistant to mold, easy to clean, long-lasting, and visually stunning, reuse of environmentally efficient glass blocks, whether for traditional purposes, or creative innovation, is a great enhancement to any home.
Resources
"Technical Information: Glass Block & LEED." (Pittsburgh Corning) <qualityglassblock.com/docs/Glass_Block_and_LEED.pdf>.
"Business Waste Reduction: Buy Recycled Products." (CalRecycle). <calrecycle.ca.gov/ReduceWaste/Business/FactSheets/BuyRecycled.htm#Glass>.
Photo Credit
photo by: Ideowl (CC/flickr) <flickr.com/photos/ideowl/2432213227/>.