How to Use Recycled Materials to Make Toys: Handmade Toys from Recycled Materials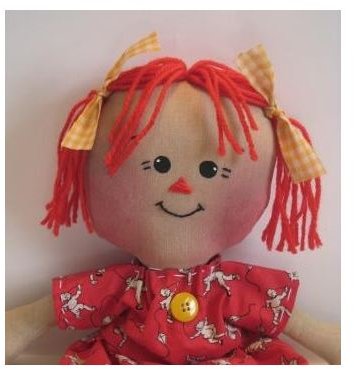 When you use recycled materials to make toys, this is the best way to guarantee quality and safety. And, because the toys are free to make and distribute, you can make them again and again. Teach your kids to recycle and show them how to create a collection of toys that can be passed down to generations.
Ideas for Recycled Materials
Just about any material can be used to make handmade toys. Check the following list of materials for more ideas:
* Baby Clothes * Vintage Clothes
* Popsicle Sticks * Oatmeal Canisters
* Wood Scrap * Macaroni Noodles
* Fabric * Knitting Yarn
* Embroidery Floss * Buttons
* Ribbons * Dried Beans/Rice
* Newspaper (for tracing patterns) * Felt
* Construction Paper * Cosmetic Containers
Before beginning your projects, search online for toy patterns that can be traced free hand. Many patterns and templates are available to download and print. You can use books or how-to video tutorials to get project ideas, or you can get started by making this super-simple childhood companion below.
How to Make a Rag Doll
Remember Raggedy Ann and Andy, the lovable rag dolls and pop culture phenoms of the past? Well, even if you never heard of them, you can still make your own personalized version of Raggedy Ann, or Andy, to resemble yourself or your kids. Here's how:
Assemble fabric scraps or used clothing to make the doll's outfit, and cut out desired shapes. For the doll's complexion and body, pantyhose is suitable to use; stuff the pantyhose with cotton, fiberfill, or any soft fabric. A fun alternative to using pantyhose (for the legs) is to use patterned fabrics, so that the doll appears doll to be wearing tights.
There is no limit to choosing hairstyles. You can make ponytails, pigtails, free-flowing hair, bangs, curly styles, or straight styles, using favorite colors and length of yarn. Highlight facial features with buttons and cosmetics. When the basics are completed, you can continue to spice up the doll by adorning with hair barrettes, jewelry, bloomers, belts, shoes, and perhaps ethnic accessories.
Create a Toy Village
Take your child back to the days of old by creating a miniature toy village. Your unique village can include a school, church, store, fire station, and any structures that would likely exist in a make-belief town. Empty milk and juice cartons make terrific one-of-kind buildings and landmarks.
Have Fun with Beanbags
A simple beanbag ball requires one sock cut to desired size. Stuff the sock with a handful of old beans or rice, and then sew a simple stitch at the opening to secure the contents. That's it, and you are good to go.
You can also create a teddy bear beanbag using the above method. Tie a string around the middle of the sock to separate the head and body. Cut out pieces of felt to make the eyes, nose, mouth, and ears, and then glue the pieces to the sock. Add other embellishments if you wish. A beanbag toss would be a fun backyard activity at your next eco-friendly kids' party.
Make Wood Blocks
You can use recycled materials to make toys such as building block . These blocks are simple to put together and can provide hours of endless fun for babies and toddlers. Using leftover wood pieces from home renovation projects, cut four squares about three inches long, or preferred size. Glues all sides together until the blocks form a solid square. Once the glue dries, sand the wood to remove any splinters. Finish up by painting the blocks in vivid colors, and then paint letters, numbers, or stencil designs on each side.
Image Credits
Curls of Sunshine Crochet, Mabel, https://creativecommons.org/licenses/by-nc/2.0/deed.en_CA