Free Projects To Recycle Baby Food Jars for Reuse in Your Home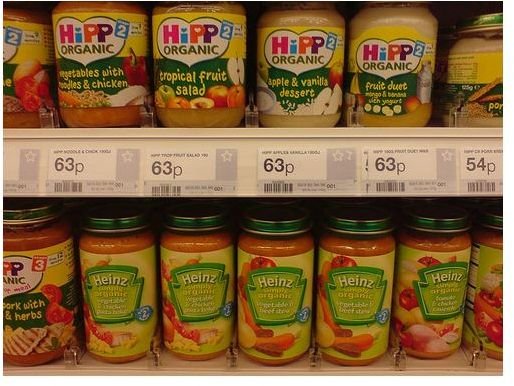 Don't throw away those empty baby food jars! These five free projects will help you recycle your baby food jars around your home and keep them out of landfills. Empty glass baby food jars are the perfect size to organize household items, store homemade baby food, and use for craft projects with your children.
To prepare the baby food jars for reuse around your home, wash the jars and lids thoroughly (be sure to keep the lids!). You can remove the jars' labels by soaking them in hot, soapy water for several minutes. The labels should slip off easily. Scrub any remaining paper or label glue from the jar with a sponge.
Project #1 - Craft Time!
Craft projects with children can get messy fast! Store several clean, empty baby food jars with your arts and craft supplies so they will be within reach. Use the jars to hold small amounts of paint or glue for your kids. Baby food jars can also organize small paint brushes, stickers, or decals.
To make a homemade glitter shaker, punch several small holes in a baby food jar lid with a nail. Fill the jar with glitter, top with the lid, and let kids sprinkle away!
Project #2 - Spice Jars
Recycle your baby food jars for use in the kitchen. Empty baby food jars are the perfect size for storing your kitchen spices. Purchase spices in bulk at a health food store to cut down on packaging waste. Store in baby food jars and label each jar with a permanent black pen.
Project #3 - Organize, Organize, Organize
Just think what else you can organize around your home, garage, or office in empty recycled baby food jars. The possibilities are only limited by the amount of jars you save to reuse!
At home, use baby food jars to organize items in your "junk drawer." Push pins, paper clips, safety pins, rubber bands, spare change, and other small items will be easy to find and use. Label the top of each jar and store the jars upright in your drawer.
In the garage, baby food jars can hold nuts, bolts, finish nails, washers, screws, and other small items. You can use hot glue to attach the jar lids to the bottom of a shelf in your garage. Then, simply screw or unscrew the jars when needed.
Project #4 - Homemade Baby Food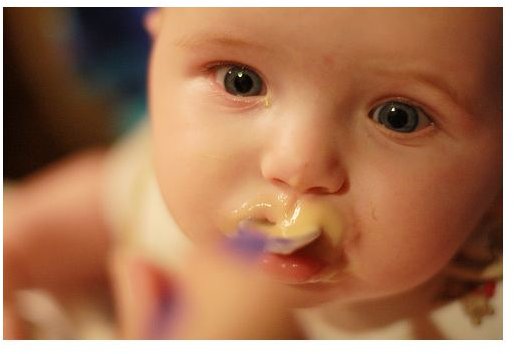 Perhaps the most convenient use of empty baby food jars is to use them to store your homemade baby food. When you know what foods your baby can eat and how easy it is to make your baby's food at home, you might not need to buy jarred baby food again!
You can be sure that you feed your baby the best and most nutritious food when you make your own organic baby food at home. You can store your homemade baby food in empty baby food jars in the refrigerator or in your freezer.
Project #5 - Baby Proof
When your baby begins to crawl, it's time to baby proof your home. You can recycle baby food jars by reusing them at home to store small items that are choking hazards for infants and children. Keep tiny items out of your baby's reach and store them in lidded baby food jars. Small parts to older kids' toys, sewing notions, fishing gear, extra batteries and more can be stored safely in baby food jars.
These easy, free projects are just the beginning of the ways you can recycle and reuse baby food jars. Be sure to recycle jars you cannot reuse at home with your other glass recyclables.
Image Credits
photos courtesy flickr.com creative commons license:
https://www.flickr.com/photos/tomg_de/1152310552/