What Makes a Living Space Green? How to Design Green Spaces for Your Home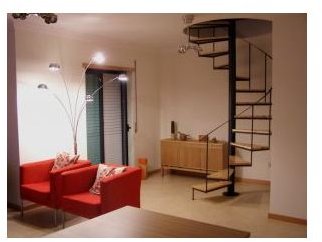 Turn the Green Up a Notch in Your Home
Tranforming your home into a green living space takes time and dedication, and it's best if you work at it in progressive steps. For instance, it might be wise to divide up your space so you don't feel overwhelmed. Maybe work on making the inside of your home sustainable during the winter and tackle your yard in the spring. Creating a to-do list for each room of your house will give you more motivation to get the job done so you can reduce your waste and save cash.
Obviously, the first place you should start is with your energy and water usage. If you don't have an electricity monitoring device, consider getting one so you can discuss it with your family and ensure that lights are off when no one is in the room. Adding light timers or installing solar security lights is a quick way to decrease your energy bill too.
It's also beneficial to conserve water by taking shorter showers and using a water pitcher. Updating your water tank to an energy efficient one can make a big difference as well if you're in need of a new tank.
These are just the basic ways to make a living space green, but you can take it one step further and really experience the eco-friendly benefits by being picky about what items go inside and outside your home.
Green Up the Inside
There are several ways to turn the inside of your home into an environmentalist's dream, so it's really up to you and how much you can afford or are willing to modify. Below are some examples of how you can create a more sustainable living space within your home.
Install kitchen and bathroom countertops made from recycled materials such as glass or paper. Paperstone is a company that specializes in a material similar to soapstone, but it's recycled materials that are durable against stains and heat.
Update your old cabinets with ones made from FSC-labeled bamboo, wheat stalks or sorghum stalks. Consider companies such as Biofiber and Kirei.
Enliven your home with a fresh coat of colorful paint that doesn't contain volatile organic compounds (VOCs). Choose milk and clay based paints from Mythic Paint or AFM Safecoat.
Choose wallpapers that don't contain a chemical adhesive like grasscloth wallpapers instead of PVC vinyl.
Add richness to your home with reclaimed wood flooring.
Incorporate used or antique furniture in with your current decor instead of buying new.
Install solar blinds to save energy.
Grow an indoor herb garden and add some potted plants to your decor as natural air purifiers.
Create a Sustainable Backyard
Have you taken up the natural landscape with a tool shed or a large, above ground pool? Well, then it's time to give a little nature back. Here are some ways to make the outside of your home a green living space:
Install solar security lighting.
Seal doors and windows to prevent your heat or air conditioning from escaping.
Setup birdfeeders, squirrel feeders and salt licks to support your local wildlife.
Grow a vegetable garden.
Start a compost bin.
Add a rain barrel to the side of your home.
Grow tall trees for shade and privacy.
Your backyard should be your peaceful sanctuary, but you have to remember that you share it with local wildlife too.
Now that you know what makes a living space green, you can implement some of these changes inside and outside of your home. Not only will you have lower energy bills, but you might also feel a closer connection with nature and the simple side of life too.
References