How to Make Lavender Soap at Home: Step-by-Step Instructions for Making Homemade Lavender Soap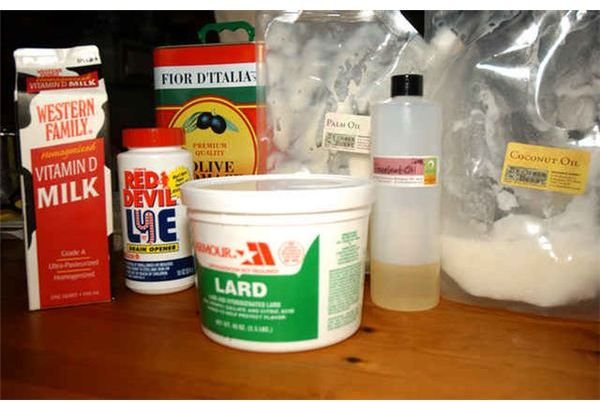 Making Lavendar Soap Using Cold Process
Soap making has been a hobby of mine for about seven years now. I bought my first industrial –sized block of pre-made soap to make custom gift baskets around Christmas time. From that very simple, albeit messy, melt-and-pour soap making experience, I have grown and absorbed as much knowledge about the craft as I can, incessantly reading and experimenting until I could refine my soap to exactly what I want. Lavender soap was one of the very first I ever made all on my own. As a fairly simple and universally loved soap, it only seemed natural to start my cold process soap making there.
There are three main ways of making your own soap:
The melt and pour method, which consists of buying a large block of unscented and uncolored soap from a craft store, melting it down, and then adding your own scents and colors before pouring it out into a mold to cool.
There is the hot process, where you will be making the soap completely from scratch and which requires heat to speed up the saponification process, but requires a lot of care and attention.
Finally, cold process is also making soap completely from scratch, but most of the time does not require much heat, if any at all. I like this process the best and it will be the one I will use for this lavender soap tutorial.
Lavendar Soap Ingredients
To make this lavender soap, you will need:
4.4 oz Lye

Kitchen gloves

5.7 oz Milk (my favorite choices are goat's milk, organic cow's milk, or almond milk)

12.6 Olive Oil

1 oz Lavender Essential Oil (You may use lavender fragrance, but it is harsh on the skin.)

9.5 oz Coconut oil

9.5 oz Palm Oil

1 oz castor oil

5.7 oz Distilled water.

A mold
Be sure you have a clear area to work in, and don't skimp on the protective equipment like gloves as lye can be very volatile.
Images
Mixing the Lye Solution
Make the lye solution first, and in a container that is sitting in a larger container of ice (an ice bath). You need the ice to prevent your soap from turning an orange color as the lye heats up.
Mix water and milk and put them in ice cube trays and in the freezer long enough to turn the cubes into a slushy consistency.
Place the mixture into a glass pitcher or container. Then add lye very slowly (add a bit, then wait a couple of minutes) while stirring. This is the most important step, and the one that will take the most time, in making lavendar soap.
Images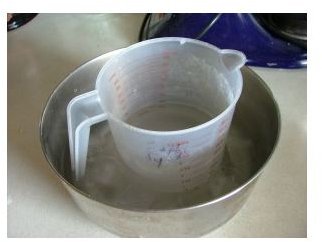 Mix Your Oils and Lye Together
Once mixed, set the lye solution aside and mix all the oils EXCEPT the lavender oil together in a container. This needs to be done fairly quickly to avoid the lye solution getting too hot while you are away from it. If necessary, add more ice to the ice bath for the lye while you mix the oils. Raw coconut oil (and palm oil) is solid when it is below about 75 degrees. That is ok, though: just place the jar in hot water for a few minutes and it will turn to liquid quickly and you can use it like all the other oils.
Now, you can add your lye solution to the oil mixture slowly while constantly blending. I always use gloves and a stick mixer for this step, but a whisk or even a spoon will work. Once the whole lye mixture is incorporated, continue stirring until you reach trace. Once you reach trace, you may add your lavender oil and stir a few more times.
Tip: Trace is when you stir and your spoon/mixer leaves a trail behind itself which takes a second to disappear. Think pancake batter consistency.
Images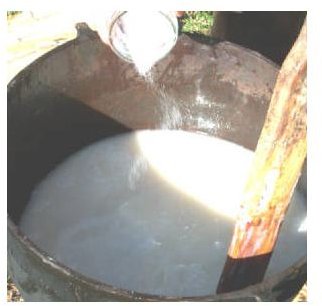 Let Your Lavendar Soap Harden
Now you can pour your soap into your mold and leave it to set on a shelf or counter for about 24 hours. After this, you can take your soap out of the mold and either wait another 24 hours before rounding the edges, or leave the edges the way they are.
Once you are happy with your soap, you can wrap it in plastic wrap or anything you choose. Congratulations! You have just made spa-quality lavender soap for all to envy!
Images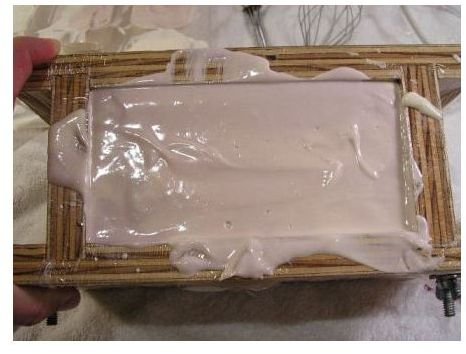 The Final Process For Your Soap
Remember that even if your soap looks completely done, it takes 3 – 6 weeks for it to harden enough for normal use. So it is best to stow the soap away for about a month before using it or giving it as a gift.