Biblical Herbs for Healing and Health: Learn How to Use Bible Herbs to Strengthen Immune System, Eat Healthier & Promote Total Body Wellness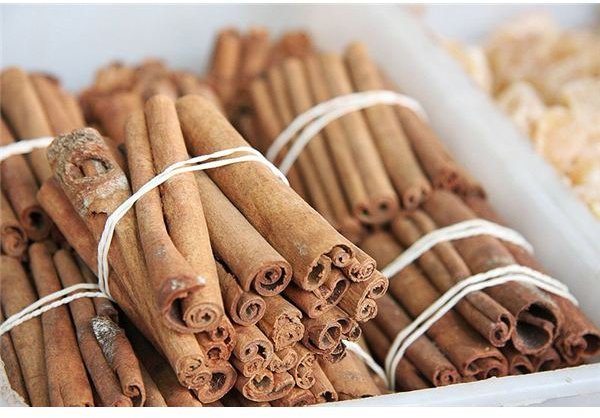 There are many Bible herbs and foods Jesus ate, which are beneficial today as alternative natural remedies for preventing sickness and strengthening the immune system. God's healing plants have been used throughout history for medicine, flavorings, sanitation, and religious ceremonies.
The top three biblical herbs and spices for healing and health are cinnamon, chicory, and hyssop. Modern-day versions of each exist; however, the precise offspring of several herbs, like hyssop, have never been determined. Many translators, theological authorities rather than botanists, labored on scriptural manuscripts, hence causing accurate identification of plant species to be perplexing.
Herbs from the Bible: Cinnamon
Cinnamon is identified by numerous names around the world: cannelle, yook gway, dhal cheene, and kurundu. No matter how this Bible herb is labeled, all agree its savoriness, pharmaceutical properties, and aroma make it the best-known of Bible plants and herbs.
Image: Wikimedia Commons/Krinkle
The Bible references it in Exodus 30:22-23 and Proverbs 7:17. Cinnamon was used for embalming, healing, and preparing holy anointing oils. Today it is customarily used for seasoning in baked goods, desserts, beverage flavorings, curries, and pickling. Homemade health remedies prepared from the biblical herb cinnamon treat a wide range of maladies from respiratory illnesses to malaria to other diseases. For more information on the health benefits of cinnamon, read "What Everybody Ought to Know about the Biblical Spice Cinnamon."
Bitter Herbs Bible: Chicory
Chicory is the biblical bitter herb used in the Passover meal to symbolize the Israelites' slavery in Egypt. As a medicinal herb, it is beneficial in treating jaundice, gout, rheumatism, and liver ailments. Europeans eat chicory as salad greens, but Americans cook the greens or use the roots to produce naturally caffeine-free, delicious coffee. Chicory root is cooked like other root vegetables: stewed, roasted, or mashed. To find out more about how to use chicory for a coffee substitute, read "Coffee Alternatives: Delicious and Stimulating Hot Beverages."

Image: Chicory/Wikimedia Commons/Raeky
Herbs of the Bible: Hyssop
The Bible lists the use of biblical herbs and spices like hyssop for religious cleansing and purification ceremonies; in addition, it was a vital ingredient for celebrating Passover. Bible scholars dispute species identification for the biblical herb hyssop, but concur it is either wild marjoram (origanum vulgare L.) or Syrian oregano (origanum maru). Why not plan a fun family project to research and form your own conclusion about which of these two contemporary herbs is true biblical hyssop? Here are some references to start your research: Exodus 12:22, and Hebrews 9:19.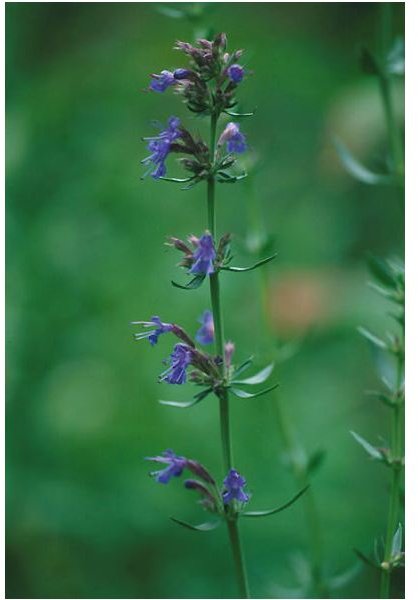 Image: Hyssopus officinalis/Wikimedia Commons/Lemmikkipuu
This Bible herb is traditionally used in homeopathic medicine to treat influenza, flatulence, cold sores, and sprains. As a spice, it seasons pizza, eggs, breads, and tomato based dishes.
For more information on these top three biblical herbs and spices for healing and health, visit your local library, an herbalist, or natural foods store. You may even decide to grow some garden fresh biblical herbs in a Bible-themed herb garden, and use the nutritious plants in recipes.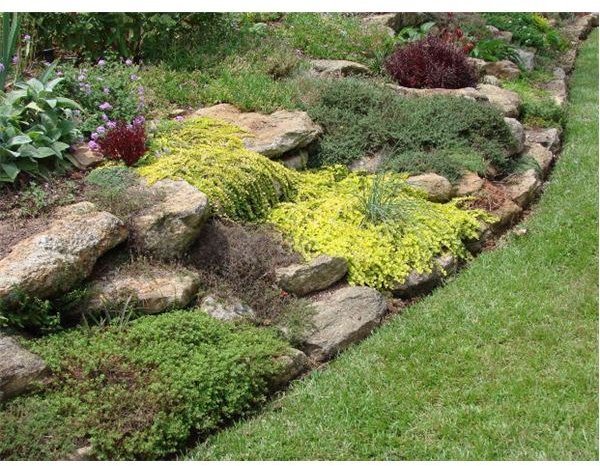 References and Credits
Photo credit:
mrmac40 - morguefile.com
https://www.horizonherbs.com/product.asp?specific=820
https://www.home-remedies-guide.com/herbs/hyssop.htm
https://www.nutsonline.com/cookingbaking/herbsspices/chicory.html